Daily Worship -
The Life of the World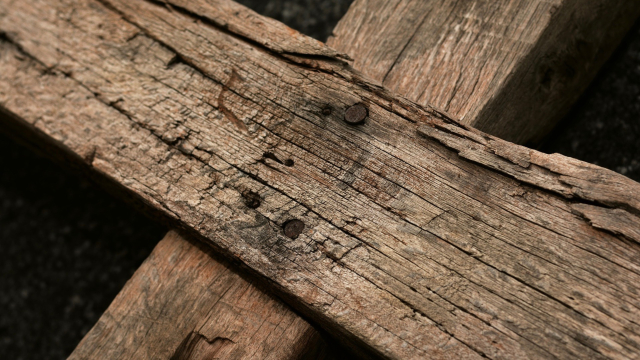 John 6: 51- 58
51 I am the living bread that came down from heaven. Whoever eats this bread will live for ever. This bread is my flesh, which I will give for the life of the world.'

52 Then the Jews began to argue sharply among themselves, 'How can this man give us his flesh to eat?'

53 Jesus said to them, 'Very truly I tell you, unless you eat the flesh of the Son of Man and drink his blood, you have no life in you. 54 Whoever eats my flesh and drinks my blood has eternal life, and I will raise them up at the last day. 55 For my flesh is real food and my blood is real drink. 56 Whoever eats my flesh and drinks my blood remains in me, and I in them. 57 Just as the living Father sent me and I live because of the Father, so the one who feeds on me will live because of me. 58 This is the bread that came down from heaven. Your ancestors ate manna and died, but whoever feeds on this bread will live for ever.'
I found it extremely difficult to select music for this reading. I listened to lots of songs that came to mind and were appropriate for a few of the phrases but nothing quite fitted. The obvious musical choice for this passage was a song about sacrifice however there really are none that I have heard that even touch sacrifice on the scale of the cross.
A verse of one song did come to mind for just a few of the lyrics. 'Make You Feel My Love' recently made popular again by Adele, originally written and sung by Bob Dylan:

"I'd go hungry, I'd go black and blue
I'd go crawling down the avenue
And oh there's nothing that I wouldn't do
To make you feel my love"
Most of us have sacrificed something at some time in our live for the benefit of someone else. Parents who make sure that their children are fed, even if they themselves are not. A child who gives up a career to care for a dying parent. Volunteers who give up their time to help others.
There are even those whose jobs are dangerous and could mean making the ultimate sacrifice, that is not intentional, just the tragic consequence when something goes wrong. Would anyone knowingly give their life and go quietly, to die in agony? That was the ultimate way for Jesus to make us feel his love. With apologies for paraphrasing Bob Dylan:

"I'd be tortured, beaten black and blue
Suffer on the cross for the world too
I would sacrifice my life for you
To make you feel my love"

Lord I find it difficult to comprehend the reality of the cross
I acknowledge the sacrifice but want to avoid thinking about the pain that goes with it
I accept the gift but don't dwell on the physical cost
I welcome wholeheartedly the promise but sometimes shy away from the difficult truths
Help me to be worthy of the sacrifice
Help me to be truly thankful for the gift
Help me, by your grace, to inherit the promise.
Amen.