Daily Worship
Not him, surely?!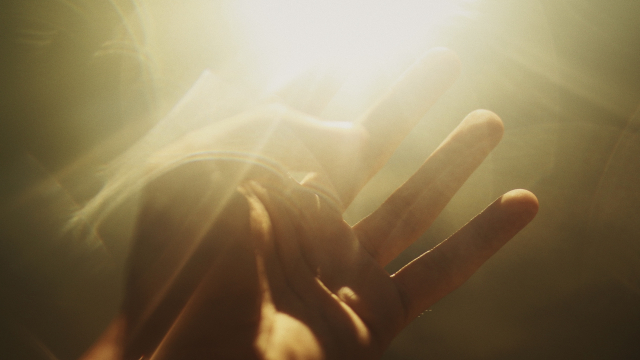 Acts 9: 10-20 (NRSVA)
10 Now there was a disciple in Damascus named Ananias. The Lord said to him in a vision, 'Ananias.' He answered, 'Here I am, Lord.' 11 The Lord said to him, 'Get up and go to the street called Straight, and at the house of Judas look for a man of Tarsus named Saul. At this moment he is praying, 12 and he has seen in a vision a man named Ananias come in and lay his hands on him so that he might regain his sight.' 13 But Ananias answered, 'Lord, I have heard from many about this man, how much evil he has done to your saints in Jerusalem; 14 and here he has authority from the chief priests to bind all who invoke your name.' 15 But the Lord said to him, 'Go, for he is an instrument whom I have chosen to bring my name before Gentiles and kings and before the people of Israel; 16 I myself will show him how much he must suffer for the sake of my name.' 17 So Ananias went and entered the house. He laid his hands on Saul and said, 'Brother Saul, the Lord Jesus, who appeared to you on your way here, has sent me so that you may regain your sight and be filled with the Holy Spirit.' 18 And immediately something like scales fell from his eyes, and his sight was restored. Then he got up and was baptized, 19 and after taking some food, he regained his strength.

For several days he was with the disciples in Damascus, 20 and immediately he began to proclaim Jesus in the synagogues, saying, 'He is the Son of God.'
This is essentially what Ananias says when God tells him to go and visit a recently converted Saul. And can we blame him? Saul did not exactly have the best track record when it came to supporting Christians… Nonetheless, Ananias obeys, travels, ministers to Saul and witnesses the scales fall from Saul's eyes.
There's a valuable lesson here for all of us.
In Lyle Gateway, based at Lyle Kirk in Greenock, we are honoured to walk alongside clients of Inverclyde Faith in Throughcare (iFit), who are returning from prison to the community in Inverclyde. People from all backgrounds gather at Gateway every week, each of whom get the same welcome and the same service. Clients of iFit feel at home and welcome at Gateway, where many have been reduced to tears when told for the first time in a long time that they are loved, given a hug or prayed with before going to an appointment.
Unlike Ananias, the folk at Gateway never say, 'not him, surely?!' Instead, we welcome people in the same way that the Holy Spirit moved Ananias to greet Saul — as a brother or sister.
It is not always easy to be loving to others, is it? But if we trust that God knows what God's up to, who are we to argue?
PRAYER:
Good and gracious God,
Each and every day
you give us opportunities
to share your love with others.

Forgive us when we have tried to decide
who gets to hear it and who doesn't.
Forgive us when we try to choose
who is 'in' and who doesn't get a look in.
Holy Spirit,
Challenge us we pray
to see beyond the scales
that we have formed on our eyes
and look around.
Inspire us to reach out
to those around us
and to greet them
as our sisters and brothers.
These things we pray
in the name of the Three.
Amen.