Daily Worship
Garments of Grace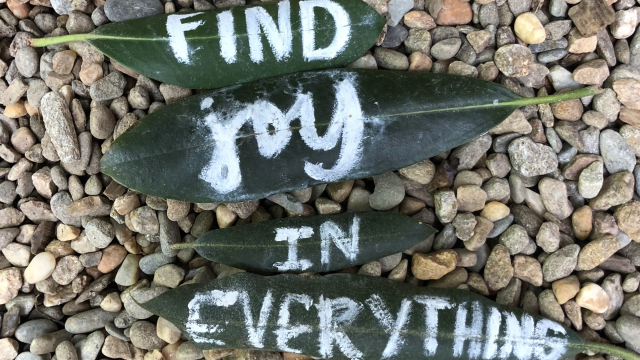 Psalm 30 (NRSVA)
1 I will extol you, O Lord, for you have drawn me up,
and did not let my foes rejoice over me.
2 O Lord my God, I cried to you for help,
and you have healed me.
3 O Lord, you brought up my soul from Sheol,
restored me to life from among those gone down to the Pit.

4 Sing praises to the Lord, O you his faithful ones,
and give thanks to his holy name.
5 For his anger is but for a moment;
his favour is for a lifetime.
Weeping may linger for the night,
but joy comes with the morning.

6 As for me, I said in my prosperity,
'I shall never be moved.'
7 By your favour, O Lord,
you had established me as a strong mountain;
you hid your face;
I was dismayed.

8 To you, O Lord, I cried,
and to the Lord I made supplication:
9 'What profit is there in my death,
if I go down to the Pit?
Will the dust praise you?
Will it tell of your faithfulness?
10 Hear, O Lord, and be gracious to me!
O Lord, be my helper!'

11 You have turned my mourning into dancing;
you have taken off my sackcloth
and clothed me with joy,
12 so that my soul may praise you and not be silent.
O Lord my God, I will give thanks to you for ever.
When things are on the up, how long is it before we stop giving thanks to God and believe that we can do it all under our own steam? When everything is just going right, how long is it before we put our trust in ourselves alone or the things we have acquired than the one who made it all possible? We must never make the mistake of leaving God out of things.
This Psalm is written in the past tense, but the Psalm also serves as a timely reminder that we need to be looking back and giving thanks to God for all we are blessed with, and all God has brought us through in the here and now.
As we slowly ease ourselves out of the crises associated with the pandemic and look into the eye of the storm that is the cost of living crisis, may we continue to look to God who never leaves us, even then God is able to clothe us with joy and invite us out on to the dance floor once more to share our joy.
PRAYER:
Ever present and everlasting God,
Thank you for always being there,
even we forget about you or push you into the background of our minds.
Thank you for all you have done, for all you do, and for all you will do.
Thank you for your mercy.
You do not bear a grudge,
but you persist in your love for us.
Always.
Thank you for turning our mourning to dancing
and transforming our clothing of sorrow to those of joy.
Lord, may we never stop thanking you…
So be it.
Amen.