Daily Worship
The Heavenly Visitors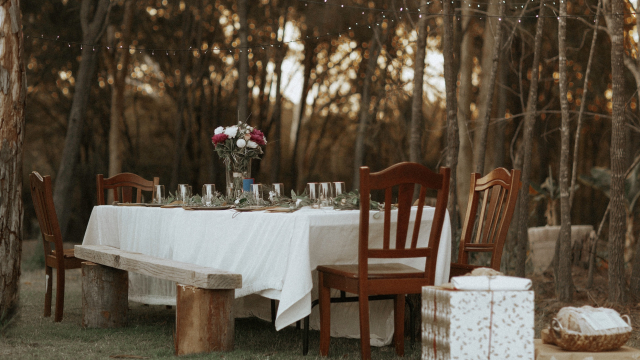 Genesis 18: 1-8 (NRSVA)
1 The Lord appeared to Abraham by the oaks of Mamre, as he sat at the entrance of his tent in the heat of the day. 2 He looked up and saw three men standing near him. When he saw them, he ran from the tent entrance to meet them, and bowed down to the ground. 3 He said, 'My lord, if I find favour with you, do not pass by your servant. 4 Let a little water be brought, and wash your feet, and rest yourselves under the tree. 5 Let me bring a little bread, that you may refresh yourselves, and after that you may pass on—since you have come to your servant.' So they said, 'Do as you have said.' 6 And Abraham hastened into the tent to Sarah, and said, 'Make ready quickly three measures of choice flour, knead it, and make cakes.' 7 Abraham ran to the herd, and took a calf, tender and good, and gave it to the servant, who hastened to prepare it. 8 Then he took curds and milk and the calf that he had prepared, and set it before them; and he stood by them under the tree while they ate.
I like Abraham's idea of "a little bread" don't you? His humble offer for his surprise guests in verses 4 and 5 becomes a roaring barbecue by verse 8! If I went to someone's house and they said, "Please make yourself comfortable, I'll just nip through and get some nibbles…" and then rather than coming back with a bowl of crisps and a packet of biscuits they returned with freshly baked bread, roasted meat, and a cheese platter — I'd be over the moon. And I'd start popping round more often.
We make room for heaven when we go above and beyond don't we? When we offer "a little bread" and provide a feast. When we say we will lend a hand with some bits and pieces and then devote weeks and months of care. We make room for heaven when we say "There's not much I can do" and then we proceed to do lots. When we say 'It's nothing really' when really it's everything.
Heaven breaks into the everyday when generosity comes from honest humility. When surely there's not enough to go round and yet there's leftovers.
Abraham made room for heaven. God bless him.
PRAYER:
May our generosity,
honest and simple
invite Heaven.
Amen.