Daily Worship -
Stiff necked people!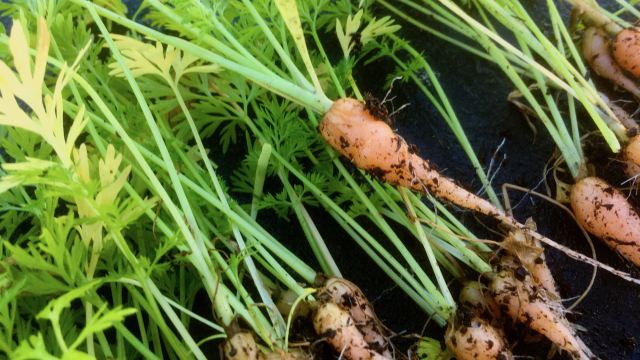 Exodus 32: 7-9 (NIV)
7 Then the Lord said to Moses, "Go down, because your people, whom you brought up out of Egypt, have become corrupt. 8 They have been quick to turn away from what I commanded them and have made themselves an idol cast in the shape of a calf. They have bowed down to it and sacrificed to it and have said, 'These are your gods, Israel, who brought you up out of Egypt.'

9 "I have seen these people," the Lord said to Moses, "and they are a stiff-necked people.
Stiff necked people". What a phrase, what an image — what a dismissal! Through stories and words God plants wisdom in us but as any gardener, or aspiring gardener, will know planting does not ensure a harvest!
Several years in a row I tried to grow small carrots in a pot outside my kitchen window. I had wonderful visions of eating them triumphantly with a salad or a steak. I even found time to water them and make sure they got lots of sun but somehow they came out miniscule. If I had peeled them they would have disappeared.
We are told that the people of Israel were a people soaked in stories, history and tradition but even they failed to reap a harvest from the seeds planted by God and their stories. They chose a golden calf. Cold, hard, shiny and much less likely to ask them to do hard things. Is it any wonder God got a bit dismissive of his crop?
Luckily for us and for all people this is not the end of the story. We can always take hope that the story goes on and that seeds left to germinate unobserved may yet take root and grow in us.
God of honest rebukes
We fail you and produce a bad harvest more often than we like to admit.
Thank you for continuing to bear with us, to love us and to plant in us the hope of what might be.
Amen.