Daily Worship
Loose chains, untie cords, break yokes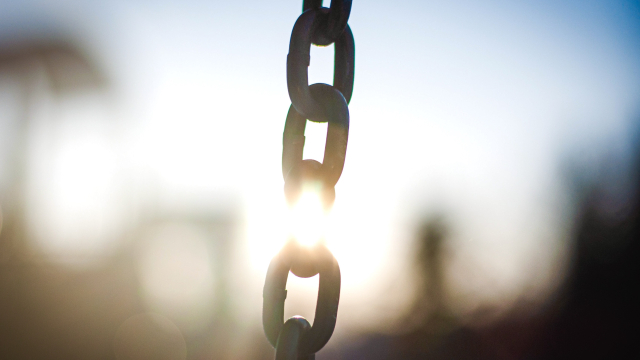 Isaiah 58: 6-7, 10-11 (NIVUK)
6 'Is not this the kind of fasting I have chosen:
to loose the chains of injustice
and untie the cords of the yoke,
to set the oppressed free
and break every yoke?
7 Is it not to share your food with the hungry
and to provide the poor wanderer with shelter –
when you see the naked, to clothe them,
and not to turn away from your own flesh and blood?

10 and if you spend yourselves on behalf of the hungry
and satisfy the needs of the oppressed,
then your light will rise in the darkness,
and your night will become like the noonday.
11 The Lord will guide you always;
he will satisfy your needs in a sun-scorched land
and will strengthen your frame.
You will be like a well-watered garden,
like a spring whose waters never fail.
At the start of Lent we may wish to pause and consider what the Lord truly seeks from us. What is the purpose of spiritual discipline and abstinence? What should they achieve? Lent is about an inward transformation that changes our outward behaviour. The prophets of Bible times remind us that what pleases the Lord is a proper attitude towards the poor and afflicted, an attitude which turns into action.
Isaiah took the people to task for going through religious fasting but still exploiting others and engaging in quarrels. They were claiming to love God, but failed to love their neighbour who is made in the image of God. Prayer, worship, spiritual devotion, it is not just for self. It is allowing the grace of God to fill us, to set us free, and to empower us to pass on that same grace to others — especially to those of God's children who are most in need.
PRAYER:
Lord, I confess that I am often blind to the problems and sufferings of people around me. Help me to see my neighbour as you see them, to reach out in love towards them, and in so doing to offer you the worship you most desire. In Jesus' Name. Amen.
Lent Legacy 2021 Action
Think about one injustice that it is in your power and will to do something about and leave the legacy.