Daily Worship
Clearing away the cobwebs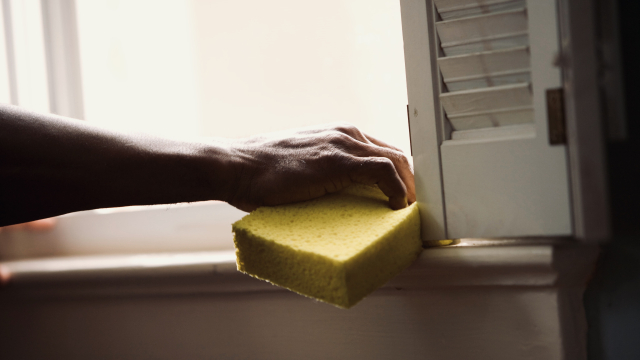 Psalm 51: 1-4, 10-12 (NIVUK)
1 Have mercy on me, O God,
according to your steadfast love;
according to your abundant mercy
blot out my transgressions.
2 Wash me thoroughly from my iniquity,
and cleanse me from my sin.

3 For I know my transgressions,
and my sin is ever before me.
4 Against you, you alone, have I sinned,
and done what is evil in your sight,
so that you are justified in your sentence
and blameless when you pass judgement.

10 Create in me a clean heart, O God,
and put a new and right spirit within me.
11 Do not cast me away from your presence,
and do not take your holy spirit from me.
12 Restore to me the joy of your salvation,
and sustain in me a willing spirit.
"Blessed are the pure in heart," said Jesus, "for they shall see God." As we journey in heart and mind during the season of Lent, with a spirit of repentance, there is in us an opportunity for transformation. As the days lengthen and the sun shines brighter to show up the cobwebs, traditionally house and home receive a "spring clean".
What about the cobwebs of our lives? What have we allowed too long to gather dust and now needs swept aside to make room for something new? Is it a hardened attitude? A secret and outdated prejudice? Little grudges, a touch of envy, a bad habit or two that we've always meant to clean up? What transgressions need blotted out? Once we have confessed these to ourselves and to God, we will ready to receive the gift of a pure heart. Then, with the psalm writer, we will know once again the joy of the Lord's salvation.
PRAYER:
Merciful God, you desire of your people a transformation of the heart. Grant me the grace to take an honest look at the smudges on my soul. Create in me a clean heart, and renew a right spirit within. Blow the fresh wind of your Spirit, and restore in me the joy of your salvation.


Lord, this world, and the very air we breathe, belong to you. In your mercy, Spring clean that world. Be close to those afflicted with the coronavirus. Give them strength, healing, and comfort. In Jesus' name. Amen.
Lent Legacy 2021 Action
Reflect — What part of you needs to be rehabilitated?