Daily Worship
Lights in the world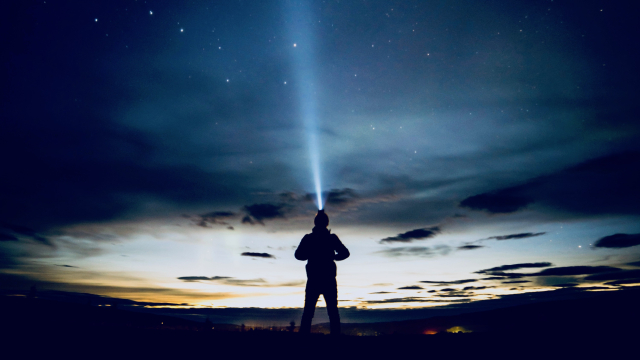 Matthew 5: 13-20 (NRSVA)
13 'You are the salt of the earth; but if salt has lost its taste, how can its saltiness be restored? It is no longer good for anything, but is thrown out and trampled under foot.

14 'You are the light of the world. A city built on a hill cannot be hidden. 15 No one after lighting a lamp puts it under the bushel basket, but on the lampstand, and it gives light to all in the house. 16 In the same way, let your light shine before others, so that they may see your good works and give glory to your Father in heaven.

17 'Do not think that I have come to abolish the law or the prophets; I have come not to abolish but to fulfil. 18 For truly I tell you, until heaven and earth pass away, not one letter, not one stroke of a letter, will pass from the law until all is accomplished. 19 Therefore, whoever breaks one of the least of these commandments, and teaches others to do the same, will be called least in the kingdom of heaven; but whoever does them and teaches them will be called great in the kingdom of heaven. 20 For I tell you, unless your righteousness exceeds that of the scribes and Pharisees, you will never enter the kingdom of heaven.
Eight verses. Eight profound, content-rich verses of the most beautiful, inspiring outpouring of theology ever. Matthew records content so dense it is difficult to know where to start any kind of meaningful commentary.
But two things stand out…
I once spoke at a conference at Keble College, Oxford. The chapel there has the famous painting by Holman Hunt of Jesus as The Light of the World. It's a striking and enigmatic portrait of a man with a beard, holding a lamp, knocking on a door. The door has no handle. It needs to be opened from the inside.
This is the first thing — Jesus is often described as "the Light of the World". But here, he describes his listeners and his followers as "the Light of the World". The message is clear — if we get alongside Jesus, crediting Him for who He is — something of us becomes a little Christ-like. We might be a flickering pocket torch to Jesus' lighthouse but, nevertheless, we are contributing to the coming Kingdom of God.
But wait — there's a sting. We don't get to heaven unless we are more righteous than the pharisees, those bastions of religious conservatism and legalism of Jesus' day. What chance do we stand if those who devote themselves to Godly obedience aren't good enough. So, here's the second thing — and it's left unsaid here by Jesus. If we think we can earn our way to heaven through our own actions then we are on a hiding to nothing. If we think we can out-pharisee the pharisees, we may have a disappointment.
The thing Jesus has done is to make us righteous with God through His actions for us. We could never make ourselves righteous without the Cross. With Jesus' sacrifice we need not worry. We are freed from guilt and worry and our lights can shine.
PRAYER:
Lord Jesus, shine in our lives and make us shine every brighter for you. Use our light to unmask places where injustice or fear live and help us play our part in bringing your love where it is needed. Amen.