Daily Worship
Ever hope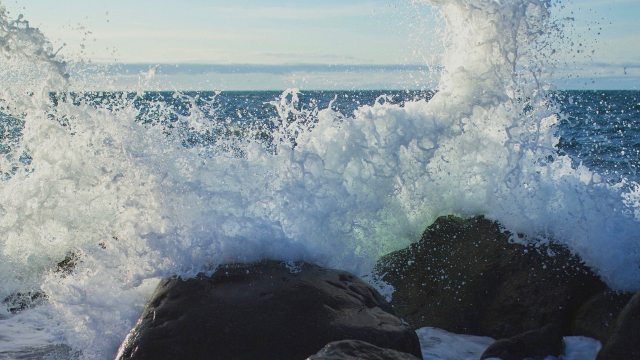 Exodus 14: 10-14 (NRSVA)
10 As Pharaoh drew near, the Israelites looked back, and there were the Egyptians advancing on them. In great fear the Israelites cried out to the Lord. 11 They said to Moses, 'Was it because there were no graves in Egypt that you have taken us away to die in the wilderness? What have you done to us, bringing us out of Egypt? 12 Is this not the very thing we told you in Egypt, "Let us alone and let us serve the Egyptians"? For it would have been better for us to serve the Egyptians than to die in the wilderness.' 13 But Moses said to the people, 'Do not be afraid, stand firm, and see the deliverance that the Lord will accomplish for you today; for the Egyptians whom you see today you shall never see again. 14 The Lord will fight for you, and you have only to keep still.'
I would be one of the ones shouting at Moses. Can you imagine? However harsh life was in Egypt, your new life is not delivering what you thought it promised. Can you picture the uncertainty and fear? Would you have the courage and faith to stand firm, as Moses tells you?
When she was younger, our Labrador, Meg, used to have a pink blanket she carried around with her everywhere. It had been on the girls' beds when they were tiny, but Meg would take it to bed; walk in the garden with it and stand on it while she ate. The amount of comfort and confidence it gave was bewildering. It was a sad day when it became just too smelly for words and it had to go.
It's easy to make the mistake of thinking that our faith is like the dog's comfort blanket — that we can wrap ourselves up in prayer, or Bible reading, or worship, or social action and we will go through life with that cosy, rosy glow that never fades. It comes like a hammer blow when life is not like that; when we encounter set-back, challenge or disaster.
But we are not promised a comfort blanket. God calls us to trust him in the storm as well as in the calm. I know there have been times where only my faith got me through. It allowed me to stand firm. It wasn't comfortable and it certainly wasn't cosy. But the more tumultuous the time, the closer I have felt my walk with God. I stood firm in His grace. Even if I didn't know it, he was fighting for me. Never fear. Ever hope.
PRAYER
Father God, when I face the storm, help me to know that you are my life-raft. When the very ground of my life shakes, help me to see that you are my firm foundation. When my body shakes with fear, come and hold me firm through the love of your Son and the power of your Holy Spirit. Amen.