Daily Worship -
Knowledge and wisdom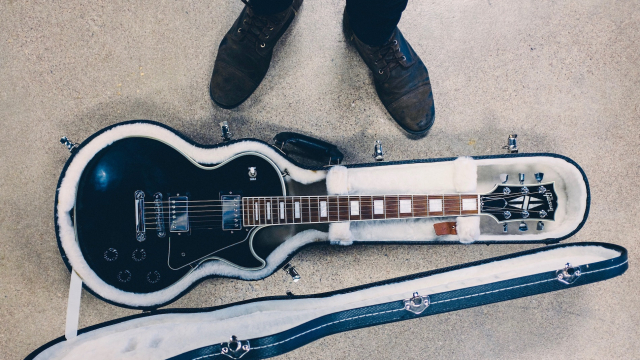 1 Corinthians 2: 1-16
1 When I came to you, brothers and sisters, I did not come proclaiming the mystery of God to you in lofty words or wisdom. 2 For I decided to know nothing among you except Jesus Christ, and him crucified. 3 And I came to you in weakness and in fear and in much trembling. 4 My speech and my proclamation were not with plausible words of wisdom, but with a demonstration of the Spirit and of power, 5 so that your faith might rest not on human wisdom but on the power of God.

6 Yet among the mature we do speak wisdom, though it is not a wisdom of this age or of the rulers of this age, who are doomed to perish. 7 But we speak God's wisdom, secret and hidden, which God decreed before the ages for our glory. 8 None of the rulers of this age understood this; for if they had, they would not have crucified the Lord of glory. 9 But, as it is written,

'What no eye has seen, nor ear heard,
nor the human heart conceived,
what God has prepared for those who love him'—

10 these things God has revealed to us through the Spirit; for the Spirit searches everything, even the depths of God. 11 For what human being knows what is truly human except the human spirit that is within? So also no one comprehends what is truly God's except the Spirit of God. 12 Now we have received not the spirit of the world, but the Spirit that is from God, so that we may understand the gifts bestowed on us by God. 13 And we speak of these things in words not taught by human wisdom but taught by the Spirit, interpreting spiritual things to those who are spiritual.

14 Those who are unspiritual do not receive the gifts of God's Spirit, for they are foolishness to them, and they are unable to understand them because they are discerned spiritually. 15 Those who are spiritual discern all things, and they are themselves subject to no one else's scrutiny.

16 'For who has known the mind of the Lord
so as to instruct him?'

But we have the mind of Christ.
When I was at law school, one of the popular songs we listened to incessantly was by Paul Weller. Called 'The Changingman', it had these words in the chorus — "the more I know, the less I understand…" At the time, deluged by statutes, European regulations and ancient case law, I knew exactly what he meant.
I get to meet some fascinating and very learned people in my line of work. I have worked with experts on epidemiology, haematology, car electronic systems, IT infrastructure designers, eye surgeons, production engineers, quality control analysts. The list goes on.
As I have got older I have begun to notice a difference between "knowledge" and "wisdom". All of these experts have knowledge — honed and collated from years of study. But wisdom is not always present. I have seen more wisdom in the retired farmer at our church who was getting ready to leave this life, or in the churchwarden who, without show or noise, ensured the housebound lady had a lift to church every Sunday.
That kind of wisdom is not born out of academic excellence. It's born out of humility and a deep sense to being God's loved child. In that sense it is nothing less than the outworking of the divine — the Holy Spirit manifest in the everyday.
True wisdom is that reliance on God, a willingness to take that ever so small voice in our hearts and amplify it to become the anthemic soundtrack of our lives. Such quiet revolution of the soul bestows infinite value on what the world considers worthless. It invests immense significance in the things the world considers inconsequential and it lifts to a place of honour before God the human hearts the world does not wish to know.
PRAYER:
Holy God, Holy and wise, grant that we may have true wisdom — the wisdom that knows and accepts the power of the cross and the saving love of Jesus. May your love be the beginning, core and end of our lives and may we love those who you bring into our lives with all the passion you can give us. Amen.