Daily Worship
Light up a life, light up a memory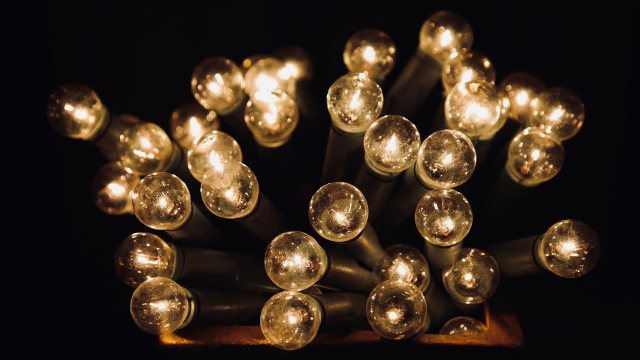 John 1: 1-4
1 In the beginning was the Word, and the Word was with God, and the Word was God. 2 He was with God in the beginning. 3 Through him all things were made; without him nothing was made that has been made. 4 In him was life, and that life was the light of all mankind.
We finish this series of reflections back at home in Edinburgh where St Columba's Hospice has established a Christmas tradition which honours the life and memory of those who are no longer with us.
Every year in Charlotte Square a Christmas tree is erected – it has on it countless lights. This tree, however, is not there just to brighten the dark nights of December or as part of the Edinburgh's Christmas fayre. Instead this is the Tree of Remembrance on which every light honours the memory of someone, deeply loved, who has passed on from this life. It is placed there by St Columba's Hospice who like so many other similar organisations around the country strive to provide people with palliative care whoever they are, wherever they are and whenever they need it.
I have lost count of the number of times I have walked past the Hospice Tree and been reminded of the quality of care and the quality of life that they have been able to give to so many of my friends. The Tree is one of their annual fund raising schemes which is known as the Light up a Life Appeal – it's a great Christmas tradition - poignant with meaning. Each light represents a life and each light which is sponsored represent the hope of life for someone else.
When I pass that tree I think of the light that came into the world at the first Christmas; a light, sponsored by God, which gives the hope of life to the whole world.
A Prayer:
Almighty God, who lives in light; be with us in our darkness. If this Christmas time brings back sad memories or holds for us fears we would rather not face, may your light in the Spirit of Christ fill us with the kind of hope that banishes all fear. Amen.