Daily Worship -
I have my doubts…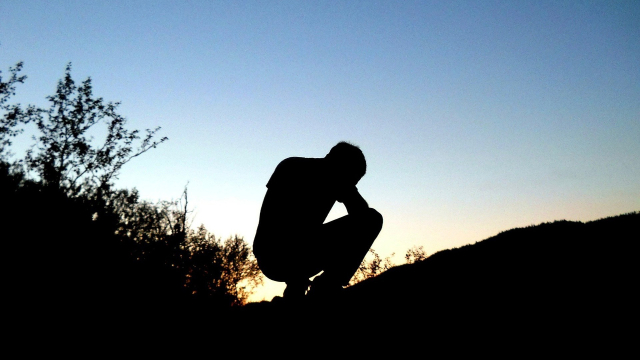 Acts 9: 11-18
11 The Lord said to him, 'Get up and go to the street called Straight, and at the house of Judas look for a man of Tarsus named Saul. At this moment he is praying, 12 and he has seen in a vision a man named Ananias come in and lay his hands on him so that he might regain his sight.' 13 But Ananias answered, 'Lord, I have heard from many about this man, how much evil he has done to your saints in Jerusalem; 14 and here he has authority from the chief priests to bind all who invoke your name.' 15 But the Lord said to him, 'Go, for he is an instrument whom I have chosen to bring my name before Gentiles and kings and before the people of Israel; 16 I myself will show him how much he must suffer for the sake of my name.' 17 So Ananias went and entered the house. He laid his hands on Saul and said, 'Brother Saul, the Lord Jesus, who appeared to you on your way here, has sent me so that you may regain your sight and be filled with the Holy Spirit.' 18 And immediately something like scales fell from his eyes, and his sight was restored. Then he got up and was baptized,
Can we even begin to imagine how the church would have manifested if Ananias decided to back out of the opportunity of a lifetime… praying for Saul! Would there even have been a church? (Ok, so that's a tad too dramatic; we know God always makes a way!)
But surely Ananias had his doubts…
We hear this in his appeal to God. "Father, so I'm not sure if you're aware of this; Paul's been rebellious. Taunting, harming and even killing your children, viciously and violently…"
Utter shock and disbelief. People feared this extremist tyrant that would stop at nothing to eradicate all those who profess Christ to be King. Followers of the WAY shivered when they heard the name Saul.
And so the plot thickens: "He is my chosen instrument, and he will go and spread the Gospel where no man has previously gone to share the Good News."
Ananias battles with his inner voice of fear but ultimately obeys God's request. He chooses to trust God more than his instincts. More than logic or rational. More than his anxiety and fear.
We are familiar with the rest of the story. Saul is healed of his blindness (and wrath) and sets out to complete his vocation as missionary to the gentiles. But I can't help but think of Ananias' role and boldness to follow God's command.
The Bible and its stories continuously teach us that we are called to obedience and not success. Ananias chose the former and it enabled him to reflect on the beautiful product of selfless obedience.
Often God asks of us things we think we can't do: forgiving those who hurt us, spending time with individuals we despise or even loving a self-righteous neighbour. If we truly commit to the truth of the Gospel we will, however, allow the Holy Spirit to transform our hearts in order to be obedient like Ananias, even if we can't envision a positive outcome.
Prayer:
Lord, I honour you as the living God.
All knowing.
Still, I struggle to trust that you know best.
Transform my heart.
So I can follow YOUR heart.
And obey the rule of love at all cost.
Amen.