Daily Worship
In God's hands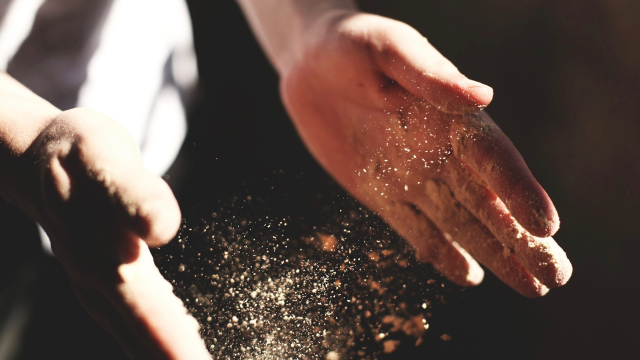 Psalm 16: 5-8
5 You, Lord, are all I have,
and you give me all I need;
my future is in your hands.
6 How wonderful are your gifts to me;
how good they are!

7 I praise the Lord, because he guides me,
and in the night my conscience warns me.
8 I am always aware of the Lord39;s presence;
he is near, and nothing can shake me.
It's wonderful to think we have our whole lives planned, only to realise that it's all out of our hands! All our days are in God's loving hands, we have to trust him. The psalmist reminds us of this. An investment advert popped up on a website which said, "Select your age to see how far £1million goes in retirement." I didn't click, but I suspect the answer might be "not too far unless you invest with us!" On reflection, who the heck has a million quid to look forward to in retirement anyway? Those and such as those, as my Granny would say.
As the years race on I want to know that my future is safe, not in money, but in God's hands. We invest our lives in God now, we see his guiding hand, he speaks to our hearts, and we know his presence through thick and thin. As one hymn says, "No storm can shake my inmost calm while to that Rock I'm clinging. Since love is Lord of heaven and earth, how can I keep from singing?"
Prayer:
Lord, we thank you for the gift of life. We come into this world with nothing and leave with nothing, yet you provide us with all we need, thank you. For your Son, Jesus, the Way, the Truth, and the Life, we thank you. For your Spirit, weaving all around this world and weaving through our lives, bringing you closer to us than the air that we breath, we thank you. We still ourselves and place ourselves and our loved ones and our hopes and dreams into your hands for we know we can trust you. Amen.