Daily Worship
God of Grace and Love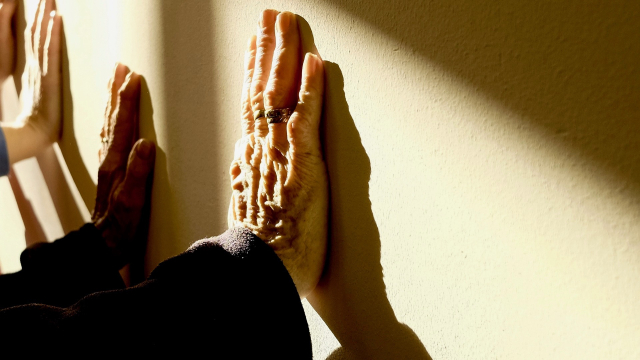 Psalm 43: 5 (NIVUK)
5 Why, my soul, are you downcast?
Why so disturbed within me?
Put your hope in God,
for I will yet praise him,
my Saviour and my God
Despair can turn us away from our real source of hope and we find ourselves crying out to God because it all seems so unfair! Feeling trapped in a set of circumstances can make us angry at the walls that surround us and the unfairness of it all. Why me? Why now?
Yet, if we stop the ranting and raving, step back and look calmly at our circumstances we will see there is a way. God's way.
Through his gracious love God provides us with hope to lift us out of despair. Why? Because God can, and he will if we seek him out. And, if we focus on God's faithfulness throughout history we find we can face those times of crisis with confidence rather than with fear and complaining.
God of grace and love
Come into my misery
Lift me out of despair into hope
Free me from the walls that surround me
God of grace and love
In your mercy, hear my prayer. Amen.