Daily Worship
Glorious dishonourables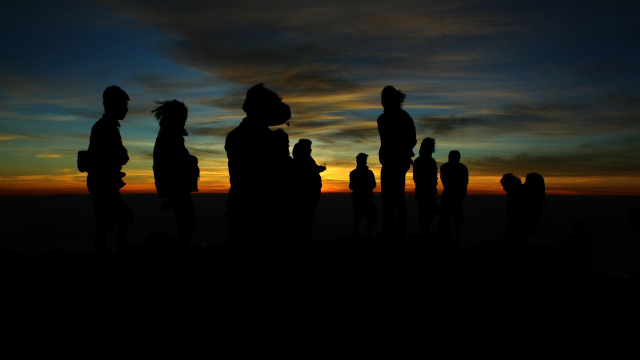 2 Corinthians 6: 1-10
1 As we work together with him, we urge you also not to accept the grace of God in vain. 2 For he says,

'At an acceptable time I have listened to you,
and on a day of salvation I have helped you.'

See, now is the acceptable time; see, now is the day of salvation! 3 We are putting no obstacle in anyone's way, so that no fault may be found with our ministry, 4 but as servants of God we have commended ourselves in every way: through great endurance, in afflictions, hardships, calamities, 5 beatings, imprisonments, riots, labours, sleepless nights, hunger; 6 by purity, knowledge, patience, kindness, holiness of spirit, genuine love, 7 truthful speech, and the power of God; with the weapons of righteousness for the right hand and for the left; 8 in honour and dishonour, in ill repute and good repute. We are treated as impostors, and yet are true; 9 as unknown, and yet are well known; as dying, and see—we are alive; as punished, and yet not killed; 10 as sorrowful, yet always rejoicing; as poor, yet making many rich; as having nothing, and yet possessing everything.
"It takes all sorts." Usually a phrase applied in derision or jest but one I'm about to take seriously. Who does it take to make a community? Who does a community create? Apparently it takes a village to raise a child, what does it take to keep raising an adult?
The first Christian communities were made up of all sorts. Even Jesus, much to the annoyance of his contemporaries was a fan of filling his community with all sorts of people, powerful and powerless, well and unwell, with broken bodies, broken minds and broken spirits. Jesus took all these and bound them into a community with his actions and his teachings of unconditional love. The community written about in this passage is not well thought of by their neighbours but that has not stopped them from becoming a community. It has not stopped them from reaching out from the strength of that community to bring in those who are rejected and in need.
When you look out of your window and see your neighbourhood, your community, what do you see? People you used to know? Those you would rather avoid? People who seem to need more from you than you could ever need from them? Let us hope that we can build communities around us wherever we are in every environment and spread the loving actions Jesus would have spread. It takes a village to raise a child and I think it takes a community to raise up each other.
God of the dishonourable, the imposter and the downhearted,
Teach us to see the people around us with your eyes, with Jesus's eyes, through your Spirit within our hearts.
Help us to build a community which survives not on the exclusion of the other but on the successful inclusion of all.
Be at the heart of our communities as we pray you will be at the heart of our very selves.
Amen.
Lent Prompt
WEEK 1: Every day this week read Psalm 51. Each time you read it consider what words stand out for you on that day.