Daily Worship -
Holy dwelling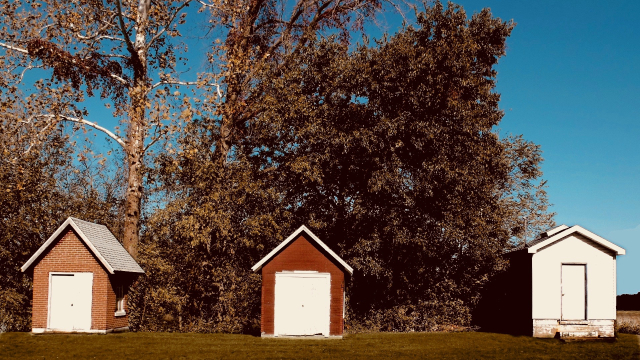 Luke 9: 28-36
28 Now about eight days after these sayings Jesus took with him Peter and John and James, and went up on the mountain to pray. 29 And while he was praying, the appearance of his face changed, and his clothes became dazzling white. 30 Suddenly they saw two men, Moses and Elijah, talking to him. 31 They appeared in glory and were speaking of his departure, which he was about to accomplish at Jerusalem. 32 Now Peter and his companions were weighed down with sleep; but since they had stayed awake, they saw his glory and the two men who stood with him. 33 Just as they were leaving him, Peter said to Jesus, 'Master, it is good for us to be here; let us make three dwellings, one for you, one for Moses, and one for Elijah'—not knowing what he said. 34 While he was saying this, a cloud came and overshadowed them; and they were terrified as they entered the cloud. 35 Then from the cloud came a voice that said, 'This is my Son, my Chosen; listen to him!' 36 When the voice had spoken, Jesus was found alone. And they kept silent and in those days told no one any of the things they had seen.
Peter is very enthusiastic.
He sees before him three people who should not be able to exist at the same time, mainly for the reason that two of them have died, but there they are. Peter is a wonderful example of our humanity here, he sees something he loves and seeks to find a way to make it permanent. Like many of us he wants to protect what is precious to him with a shelter built of solid walls, a safe door and a secure roof. This is something we seek out for ourselves, our families, friends and even churches.
But we find out this is not what Jesus and God have in mind for this day. I'm sure Jesus enjoyed chatting to Moses and Elijah, they may have had wisdom to share or it might have simply been a moment of recognition of his power and person but we see he doesn't want to get too settled. Jesus knows he has creative, transforming and dynamic work to do.
Peter is very enthusiastic and he doesn't always get things right but God and Jesus love him, just as they love us. Jesus knows that following God can sometimes feel insecure, that it can make us want to hide under our roofs but God sees things we can't so we have to learn to trust God's guidance. Jesus knows that following God doesn't always feel safe and that we want to close our doors, but that sometimes God needs us to take a step into the unknown and try something new without knowing how it will end. Jesus knows that following God doesn't always feel solid and it can make us want to put up walls, but God works in creative ways and sometimes things need to keep changing to keep up with God's plans.
God of the safe and the unsafe,
Teach us, as Jesus taught Peter. Give us wisdom as Moses and Elijah gave.
Help us to step outside of our homes and our churches into our neighbourhoods.
Please give us the strength to let structures remain unbuilt, instead help us find safety, security and solidity in your loving presence.
Amen.