Daily Worship
The gift of company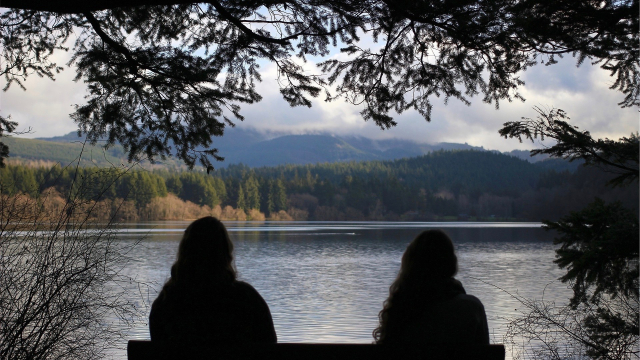 Psalm 79:1-9 (NIVUK)
1 O God, the nations have invaded your inheritance;
they have defiled your holy temple,
they have reduced Jerusalem to rubble.
2 They have left the dead bodies of your servants
as food for the birds of the sky,
the flesh of your own people for the animals of the wild.
3 They have poured out blood like water
all around Jerusalem,
and there is no one to bury the dead.
4 We are objects of contempt to our neighbours,
of scorn and derision to those around us.

5 How long, Lord? Will you be angry for ever?
How long will your jealousy burn like fire?
6 Pour out your wrath on the nations
that do not acknowledge you,
on the kingdoms
that do not call on your name;
7 for they have devoured Jacob
and devastated his homeland.

8 Do not hold against us the sins of past generations;
may your mercy come quickly to meet us,
for we are in desperate need.
9 Help us, God our Saviour,
for the glory of your name;
deliver us and forgive our sins
for your name's sake.
You feel alone and God is with you.
You feel lost but you are not alone.
You want the world to change and so do many.
In the ordinary stuff of life it is reasonable to feel you can make a change. You can recycle plastic, you can pay-forward a meal for the homeless and hungry, or you could start a group to support those living with dementia or other degenerative conditions. In these acts you are serving God and your impact is visible and tangible.
In the extraordinary issues of manmade climate change, in the aftermath of natural disaster, or looking at health epidemics it is easy to lament and complain to God that you can do nothing. However, coming together to lament and join voices and actions with friend and stranger, you can take your encounters with God in doing the ordinary to an extraordinary level. By working with others to show God's love for all people and God's concern for creation you can be the change you want to see in the world.
The gift of company in your lament, the gift of other people who want the same change as you, can be used to work ordinary changes that become extraordinary.
Dear God.
Help me to encounter you in the ordinary and extraordinary
Be with me as I work with others in your name
Help us to change the world
Amen.