Daily Worship
'Follow me!' … on the path of suffering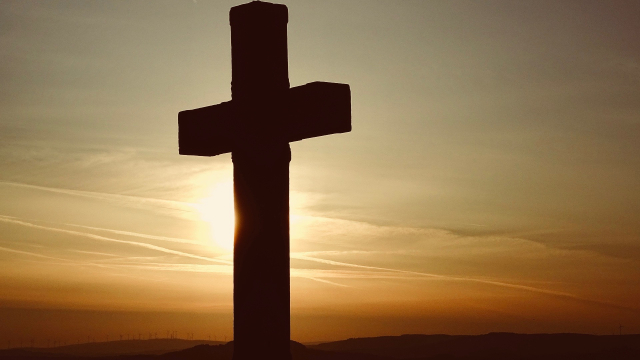 Revelation 7: 13-17 NRSVA
13 Then one of the elders addressed me, saying, 'Who are these, robed in white, and where have they come from?' 14 I said to him, 'Sir, you are the one that knows.' Then he said to me, 'These are they who have come out of the great ordeal; they have washed their robes and made them white in the blood of the Lamb.

15 For this reason they are before the throne of God,
and worship him day and night within his temple,
and the one who is seated on the throne will shelter them.
16 They will hunger no more, and thirst no more;
the sun will not strike them,
nor any scorching heat;
17 for the Lamb at the centre of the throne will be their shepherd,
and he will guide them to springs of the water of life,
and God will wipe away every tear from their eyes.'
Earlier this year, I had the privilege of joining a pilgrimage of church representatives in Egypt, guests of the ancient Egyptian Coptic Church. This Church's history of service to Christ's kingdom has been punctuated to this day by some of the most severe persecution Christians anywhere have experienced. We visited churches in Cairo and Alexandria which have been bombed with much loss of life in 2016 and 2017 and heard of regular ongoing attacks on Christians in Upper Egypt. The experience of our Egyptian sisters and brothers has been replicated in Sri Lanka and elsewhere.
Our reading today reflects a situation of violent persecution in the early church. Remarkably, however, the keynote is one of life, peace and victory. John's vision is of a vast international throng, dressed in white and carrying palms – respectively, the colour and emblem of triumph (see verse 13, also 9). The 'tribulation' (v14) through which they have passed has been overcome. The redeemed people enjoy God's presence and protection (v15), and the eternal shepherding of the Lamb, who satisfies their every thirst and wipes from their eyes every tear (v17). It is a vision of glory, calculated to transform the suffering of the present time, and it often has.
In Egypt, our group was deeply impressed by two things about the Christians we met. One was their love and forgiveness of their attackers. The other was their infectious joy in worship and service. And churches so recently bombed were filled with joyful multi-generational worshippers. It was humbling to be told time and again that the best support we in the UK can give is simply to pray for them. Let's take time today to do that and to consider what we in our more peaceful circumstances might learn from the remarkable witness of our persecuted fellow-Christians.
Prayer:
Compassionate God
As we thank you for the comparative peace and security which surround us today, help us to remember in prayer and learn from the example of those who suffer for their faith. Amen.