Daily Worship -
'Follow me'! … holding the heavenly vision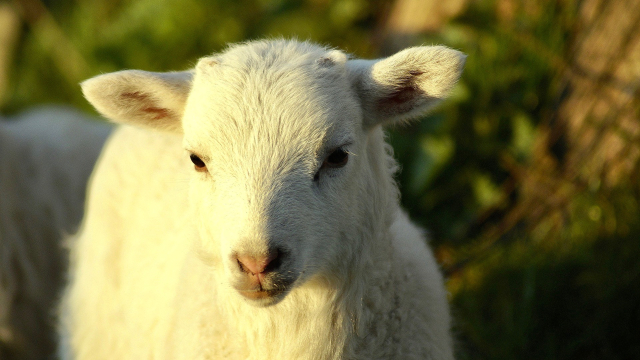 Revelation 7: 9-12 NRSVA
9 After this I looked, and there was a great multitude that no one could count, from every nation, from all tribes and peoples and languages, standing before the throne and before the Lamb, robed in white, with palm branches in their hands. 10 They cried out in a loud voice, saying,

'Salvation belongs to our God who is seated on the throne, and to the Lamb!'

11 And all the angels stood around the throne and around the elders and the four living creatures, and they fell on their faces before the throne and worshipped God, 12 singing,

'Amen! Blessing and glory and wisdom
and thanksgiving and honour
and power and might
be to our God for ever and ever! Amen.'
Occasionally the concern is voiced that some Christians may be too heavenly minded to be of any earthly use. The concern of today's (and tomorrow's) passage is the exact opposite: that we may not become so preoccupied by the daily challenges and struggles of life that we lose sight of the heavenly realities by which our 'ordinary' existence requires to be measured and steered. To change the metaphor, in their full engagement with this world, Christ's disciples march to the beat of a different drummer. This is what gives stability, poise and peace to our lives.
The Christians for whom this book was written were in danger of losing the sustaining vision. As we will see tomorrow, they were facing severe persecution for their faith. John wanted to encourage them by reminding them of the heavenly realities that lend ultimate meaning to our lives.
The most significant one is this: 'Salvation belongs to our God … and to the Lamb' (verse 10). The outcome of all our struggles and those of a groaning world is not in doubt. Whatever appearances suggest, our Creator and the Lamb have already won the victory. Sri Lanka will one day be seen in that context. So will every situation in which evil and death appear to have the final word. And that includes all the darkest moments of our own experience.
As we go out into the world as disciples of Christ and as fellow-workers in building his kingdom, the greatest challenge of all is to keep the victorious Lamb in focus in all we do and as we pray and work for others to know him too. In so doing, the worship of verse 12 will become the key note of our 'ordinary' lives, as in hope we anticipate the thrilling day when we stand before the throne and the Lamb, a privileged part of the greatest multi-ethnic, multi-lingual gathering of all (verses 9-10).
Prayer:
Victorious Lord
Facing life's challenges today, may we keep the enthroned Lamb in view and let his victory be worked out in whatever struggles we may face. Amen.