Blog
Singing Songs of Sanctuary
It was a pleasure to put on two gigs of music and poetry in Edinburgh last month in collaboration with Vine Trust at their barge at Leith Docks. We recorded audio of the gigs which we will be sharing with you over the upcoming weeks and months. In the meantime below we have a sound clip of the Bogle Band performing their heartfelt, bittersweet: 'Have You Room For Love?'
Our minister Albert Bogle was wearing a number of hats at the performances (including an actual fedora, courtesy of bandmate Iain!) as he was there in the capacity of Minister of Sanctuary First, lead singer of The Bogle Band, and as a member of the Vine Trust.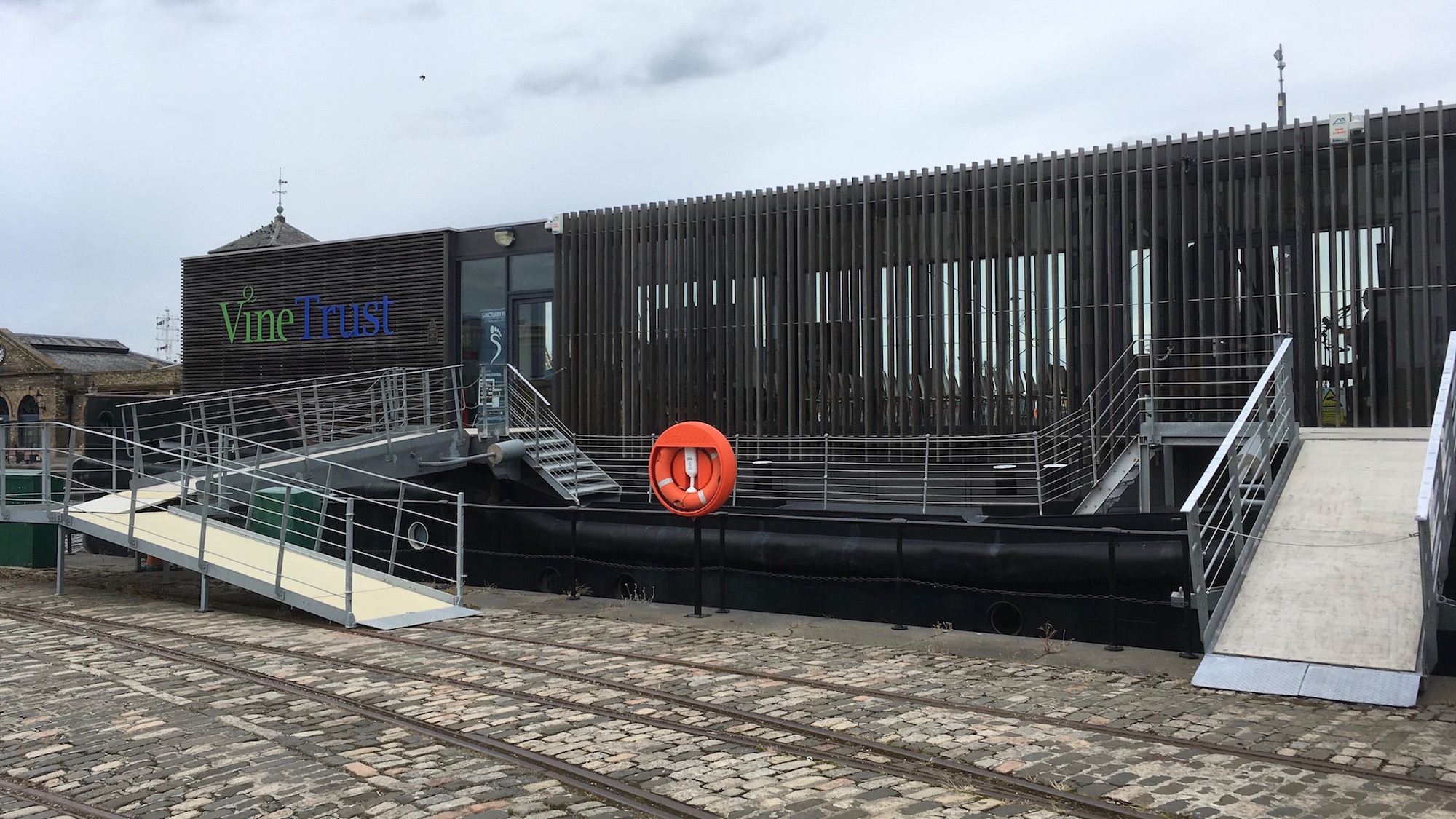 Vine Trust is an international development charity with the motto 'Connecting People. Changing Lives.' They do invaluable work in both Peru and Tanzania. Check out their website to find out more about what they do and how you can involved.
The Bogle Band of Albert, and brothers Iain and Colin Jamieson were in fine form taking us on a whistle stop tour of their back catalogue, full of infectious melodies, heartfelt harmonies and honest engaging lyrics covering the Gospel, politics and social justice.
It was lovely to have a chance myself to share some poetry while compering the gigs. I am eternally delighted to have the good fortune to be able to write and perform poetry as part of my day job, not many poets are so lucky. I wrote a new piece for the evening 'Lulled by the universe', unpacking the word lullaby. The origin of the word comes from the phrase 'a lulled bye-bye' a goodbye with the promise of return. It struck me that the lullaby is the oldest story in the universe, the first one we hear as infants and going back to "In the beginning was the Word…"
The essential story of the lullaby is the promise of return - woven into the story of Jesus' incarnation, crucifixion and resurrection. As the Bogle Band sung at the gigs, "It's Friday night but Sunday's coming." I hope to be able to share with the wider Sanctuary First community a clip from this poem.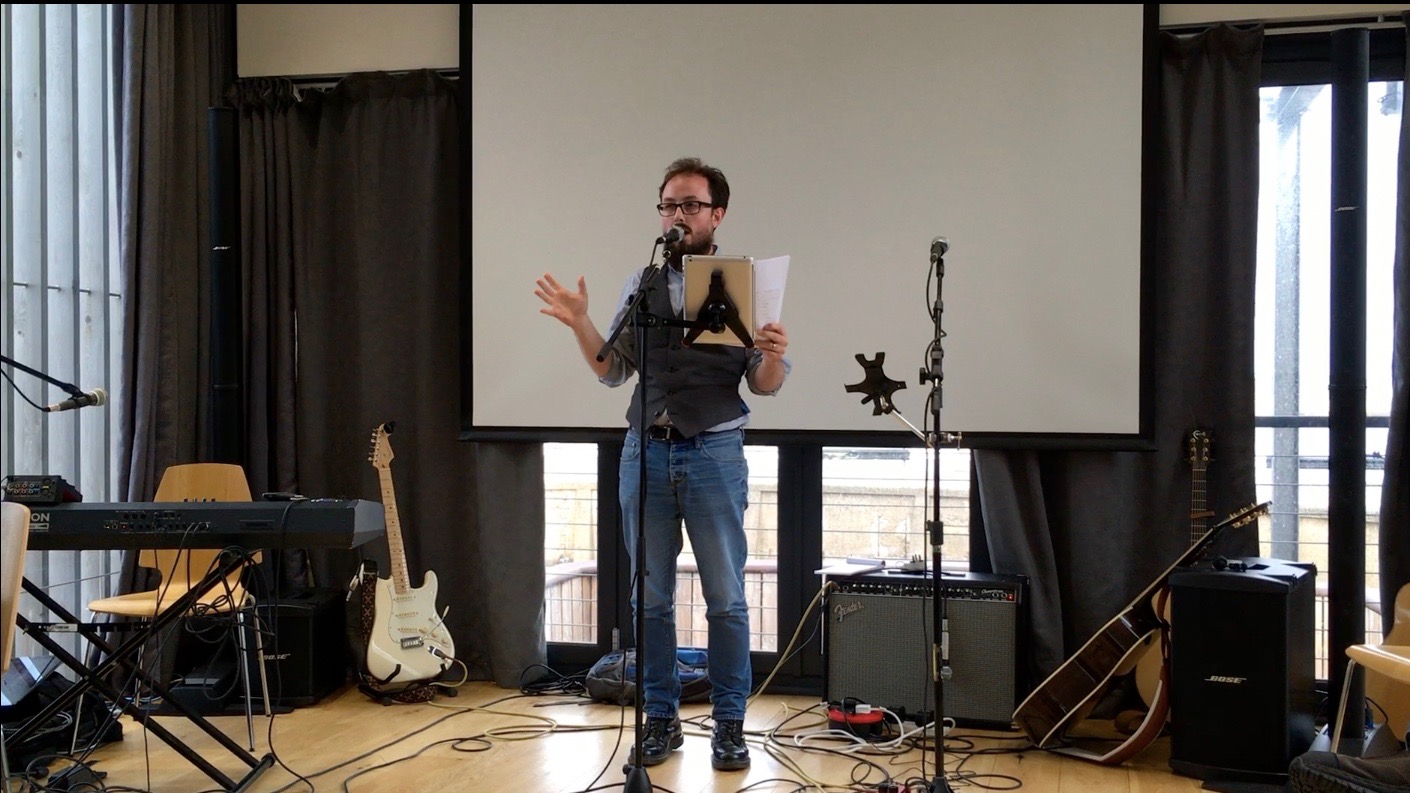 We were also blessed to be joined by Jim Steel and John Perry who came over from Stirling to share a some passionate, compelling and soulful songs. We look forward to sharing with you some clips of Jim and John in action - with Jim's heart on his sleeve and John's haunting bluesy electric guitar lines.
Thanks to everyone who came along to support us and helped make the gigs possible. Special thanks both to the Vine Trust for hosting us and Robbie Jamieson for doing the sound and recording the gigs.
I'll hand over now to The Bogle Band to play us out…

James Cathcart