Daily Worship -
Enough for Everyone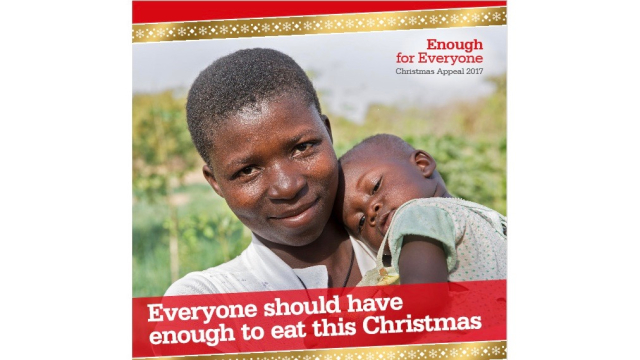 Deuteronomy 15: 7
7 If there is among you anyone in need, a member of your community in any of your towns within the land that the Lord your God is giving you, do not be hard-hearted or tight-fisted towards your needy neighbour.
We take a moment with Christian Aid Scotland in the fourth of a weekly series through December.
We sometimes forget that Mary was a woman. She appears to us in our imaginations as an icon; a mannequin with a child but never pregnant.
We sometimes forget that Mary had a voice. We more often remember her silent, on the back of a stuffed donkey, dragged along by a man-child in a tea towel.
We sometimes forget that Mary had ears to hear. Our one dimensional Mary knows more about faith than the restless politics of her time, her society in upheaval.
We sometimes forget the end of the beginning: the terror, the flight, the exile, the aching uncertainty.
We sometimes forget that Mary had a child.
A crying child, a restless child, a needy child, a hungry child.
A child for all time, a child of our time.
God as we remember Mary, the outspoken, determined mother, and her vulnerable holy child,
May we also remember the women of South Sudan and Burkino Faso
Who are desperate to feed their children.
May we see the Christ-child in their hungry eyes,
And may we never forget to speak out.
Amen.
If you would like to make a real and lasting change to the lives of families in South Sudan and Burkino Faso this Christmas, please log on to caid.org.uk/ChristmasAppeal. Every pound you give will be doubled.
Donations made to the Christmas appeal between 6 November 2017 and 5 February 2018 will be matched up to £2.7 million. We will use your donations for projects such as those featured. The UK Government's match will fund our work in South Sudan.