Daily Worship
Communion of the Humble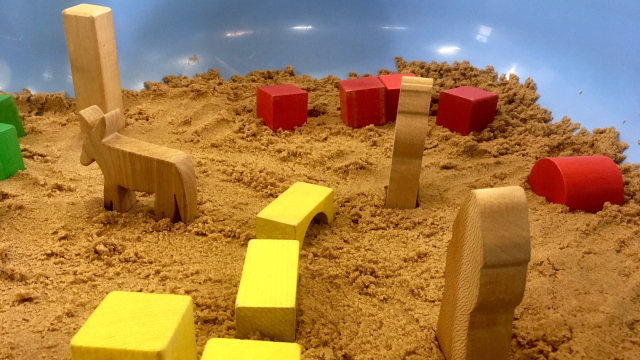 Isaiah 50: 6
6 I offered my back to those who beat me,
my cheeks to those who pulled out my beard;
I did not hide my face
from mocking and spitting.
Our Lenten theme, Heaven Touching Earth, becomes a lived reality in what we call the Communion of Saints. This historic and beautiful phrase speaks of the way in which all Christians, past and present, form one single fellowship of love. It recognises that Christ is the centre of our unity, and that through participation (communio) in him we come into fellowship with one another, sisters and brothers in God's one family. However isolated we may sometimes feel, we are never in fact alone. As a New Testament writer expresses it, 'we are surrounded by such a great cloud of witnesses' (Hebrews 12:1). Our lives, in Christ, are forever intertwined. We are made for togetherness.
This vast Christian fellowship is at core a 'communion of the humble'. It has to be, for in Jesus, uniquely, heaven has touched earth, and comprehensive self-humbling is the shape that took. Our Isaiah reading, one of four famous 'servant songs' in that book, anticipates this key New Testament theme. For Jesus the way to the throne was via a manger, a donkey ride and a cross (see John 12: 12-16; Philippians 2: 5-11).
As for Jesus, so for us his followers, the way up is always first the way down. 'Your attitude should be the same as that of Christ Jesus…' (Philippians 2: 5). Someone remarked, 'Pride builds walls; humility builds bridges.' The saints of past ages agreed. St Bernard used to say, 'The three most important virtues are humility, humility, humility.' Cuthbert, a great Celtic saint, gives us this wise advice: 'Do not ever think yourselves better than the rest of your companions who share the same faith.'
Humble Lord
On this Palm Sunday we recall how you entered Jerusalem on a donkey on your way to a cross. Your thoughts were entirely for others and not for yourself. Your loving humility awes us into silence.
We confess that we have too often been guilty of the sin of pride, thinking too highly of ourselves and looking down on others. Have mercy on us.
Give us true humility and lowliness of heart, a willingness to listen to your voice and the voice of others. Make us like you, Jesus.
Amen.
Lent Legacy 2021 Action
Lent Challenge Prayer
Lord help us to embrace everyday spirituality, discover the fantastic in the ordinary and keep watch for the moments when heaven touches earth.
If you have missed the previous days you can catch up at www.sanctuaryfirst.org.uk/lent