Daily Worship
Christmas Eve Diary…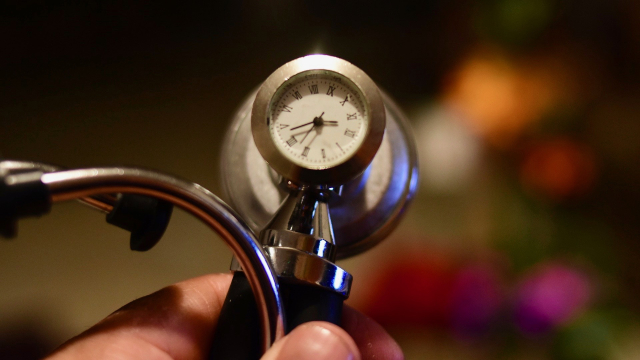 Revelation 21: 5 (NIVUK)
5 He who was seated on the throne said, 'I am making everything new!' Then he said, 'Write this down, for these words are trustworthy and true.'
Christmas Eve 1976, 8 years old and me and my wee brother in our pyjamas in the warm and my mum filling the house with wonderful mythology and boundless love. My dad had hidden away somewhere, making us a wooden fort for Xmas. I remember lying there, waiting for sleep, just knowing something good was around the corner.
Christmas Eve 1985, 17 — all grown up, a little mulled wine and singing tunes much older than I was into the shadows of the Candlelit midnight service. Harmony and empathy and the promise of flying the nest. The goodwill of friends and family in the flickering darkness, the comfort of the familiar and the promise of the new. Tomorrow evening spending a last Christmas with friends who would move away — some of whom I would never see again.
Christmas Eve 1996, Jo and I knackered, the baby down at last (for about 30mins...). Tiny little parcels round the Christmas tree. Busy, busy love. The miracle of the plan that brought us all together. Just thankfulness, living on a little, feeling like a king. Tomorrow will be my first Christmas as a dad.
Christmas Eve 2001, A&E: a drunk man screams at no-one that he's dying — he's not, but the lad from the car crash might be unless I make the right decisions real quick. I need to focus and get it right again and again and again and again. There's God in this somewhere, I just don't have time to think. I think it might even be Christmas tomorrow?
Christmas Eve 2006, outside my brother's house in the cold in a Santa suit, before his kids get down to sleep. Ringing a sleigh bell and yelling "Ho, ho, ho." Little fingers twitching curtains. Making a bit of magic...
Christmas Eve 2017, Cold and clear, tonight you can see all the way to up to the black. I stop the car on my way back from on-call. Sitting on the bonnet stealing this moment of peace in another busy day. I miss the people that have passed, think of the atoms of their bodies eventually spinning back into stardust from whence they came and their souls flying free, right here and right now. Thanking God for family and friends and the love that surrounds. Tomorrow is Christmas, all of us together — bound by love.
Many different me's from across time, each one slightly different, each one relating to the celebration of Christ's birth. Everyone approaches Christmas Day with their own perspectives, experiences, hopes and fears, dreams and aspirations.
Take a breather, take a pause, sit on the bonnet of your car, look out the window, put your pen down.
Think of your own Christmas past, present and future and the times you have shared with others. Here is the miracle.
Tomorrow could change everything. It could be the best Christmas ever.
Jesus said: "I make all things new" and that hope is not just for Christmas, it's for everyday for the rest of your life.
PRAYER:
Abba Father, tomorrow is Christmas
Another island in the river of time in which we swim
Guide us to the peaceful banks
Ride with us through the rapids
Let us float in deep pools of love
Today, tomorrow and everyday
Amen.