Daily Worship
Keep calm and carry on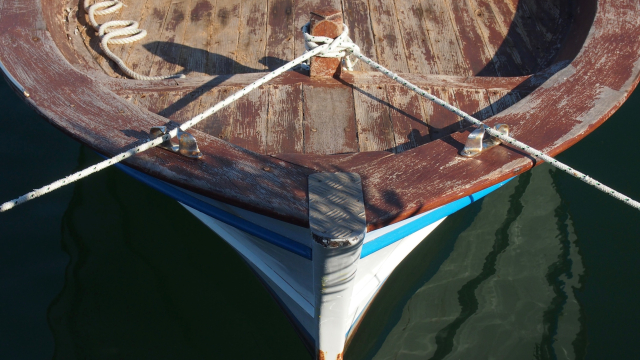 Exodus 19: 2-8 (NRSVA)
2 They had journeyed from Rephidim, entered the wilderness of Sinai, and camped in the wilderness; Israel camped there in front of the mountain. 3 Then Moses went up to God; the Lord called to him from the mountain, saying, 'Thus you shall say to the house of Jacob, and tell the Israelites: 4 You have seen what I did to the Egyptians, and how I bore you on eagles' wings and brought you to myself. 5 Now therefore, if you obey my voice and keep my covenant, you shall be my treasured possession out of all the peoples. Indeed, the whole earth is mine, 6 but you shall be for me a priestly kingdom and a holy nation. These are the words that you shall speak to the Israelites.'

7 So Moses came, summoned the elders of the people, and set before them all these words that the Lord had commanded him. 8 The people all answered as one: 'Everything that the Lord has spoken we will do.' Moses reported the words of the people to the Lord.
The Israelites have already been on an epic journey – they have fled Egypt, crossed the Red Sea and travelled through the desert! It was not all plain sailing – they had their doubts, their moans and their groans! And yet, here they are at Mount Sinai (or Horeb) – the place where Moses encountered God through the burning bush; the place where God promised that he would be with Moses in his words and actions; the place where the journey began…

Or was the journey just beginning?

Like a fisherman casting nets into vast waters,
we never know what we'll end up with in life…
Sometimes we struggle.
Sometimes we want to take the easier route.
Sometimes we want to go back to the way things were, where we felt safe or comfortable.
May we cast off in the hope of catching both fulfilment and life in all its abundance and as we do, may we respond like the Children of Israel in Exodus 19, saying,
'Everything that the Lord has spoken, we will do!'

PRAYER:

God of the journey,
You are with us every step of the way.
You are with us when we rejoice and when we lament;
when we celebrate and when we struggle.

Encourage us, we pray
to seek the right path instead of the easy one;
to run the full race rather than taking shortcuts.

God, our companion and guide,
Hear us, we pray. Amen.