Daily Worship
It's good to talk… and to cry…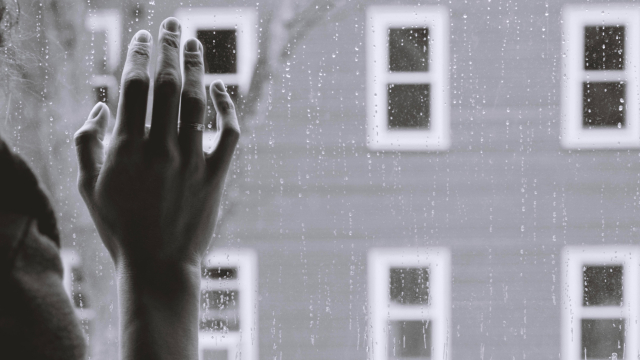 Psalm 116: 1-7 (NRSVA)
1 I love the Lord, because he has heard
my voice and my supplications.
2 Because he inclined his ear to me,
therefore I will call on him as long as I live.
3 The snares of death encompassed me;
the pangs of Sheol laid hold on me;
I suffered distress and anguish.
4 Then I called on the name of the Lord:
'O Lord, I pray, save my life!'

5 Gracious is the Lord, and righteous;
our God is merciful.
6 The Lord protects the simple;
when I was brought low, he saved me.
7 Return, O my soul, to your rest,
for the Lord has dealt bountifully with you.
How many of us could have written something similar to these words?
How many of us can say that we have been, as it writes in The Message: 'at the end of my rope'?
The psalmist's raw and honest testimony, as found in Psalm 116, is a song that we may have sung ourselves or heard many times from others.
After 10 weeks or so of lockdown, many people are struggling…
For some home is not a place of safety.
Some people have been dismissed and reemployed on reduced hours; some have been made redundant; some have been furloughed.
Some people just need to get out and about for the sake of their own mental health.
If any of these ring true for you, may you bring your struggles to God, who will restore your soul, dry the tears from your eyes and keep you from stumbling…

PRAYER:
Caring God,
May we feel able to cry out to you
trusting that that you are a God of love and compassion.

We unite as one to seek your presence,
your comfort and your guidance.
We pray as one because we believe
that you love each one of us just as we are
and that you walk with us on our individual journeys through life.
Gracious God,
grant us the courage to face our challenges
and open up to us this day
the many ways you are already working in our midst.
God there are times that we feel discouraged and hopeless
in the face of so many challenges.
Help us to see ourselves as you see us...
as people of value and worth;
people bursting with creativity and potential.
Be with us in our mind, body and spirit
as together we seek health and wholeness for all.
Renew our sense of vision,
sustain our hope and help us to focus on the possibilities that lie ahead.
In Jesus' name we pray,
Amen.