Daily Worship
Bread and trolls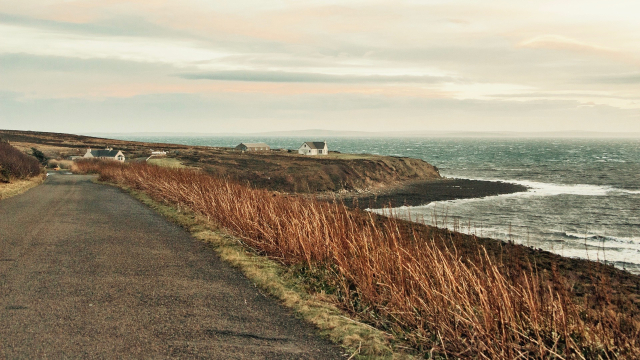 Matthew 6: 7-15
7 'When you are praying, do not heap up empty phrases as the Gentiles do; for they think that they will be heard because of their many words. 8 Do not be like them, for your Father knows what you need before you ask him.

9 'Pray then in this way:

Our Father in heaven,
hallowed be your name.
10 Your kingdom come.
Your will be done,
on earth as it is in heaven.
11 Give us this day our daily bread.
12 And forgive us our debts,
as we also have forgiven our debtors.
13 And do not bring us to the time of trial,
but rescue us from the evil one.

14 For if you forgive others their trespasses, your heavenly Father will also forgive you; 15 but if you do not forgive others, neither will your Father forgive your trespasses.
There's a great Orcadian folktale called Mally and the Troll. A young widow whose husband was lost at sea, Mally, is struggling to feed her children. She asks a neighbour who has a full larder for help but is brusquely turned away. Desperate to at least keep her children warm, if not fed, she breaks up some peats and gets a fire going.
A wandering troll turns up and invites himself in. He's odd, he's cranky, he's famished. He keeps asking Mally if he can have something to eat. She says he can stay the night but she's got nothing to feed him. He keeps asking and eventually she goes to the millstone and sweeps up the flour dust and mixes it with a little water into a paste. She presents this gluey mix to the troll who harrumphs, declines it, and goes to his bed.
The next day the troll leaves. Mally goes out to break up some more peat and when she snaps the first one a gold coin falls out. Amazed, she snaps another peat and another gold coin falls out, this happens until she has a handful of coins. She sends her son to buy them food.
The neighbour has been watching this peat trick. She decides to try but when she breaks a peat a mouse pops out. Figuring it's a dud she tries another peat and another mouse comes out…and so on… Soon these mice sneak into her larder and munch everything.She finds herself in reduced circumstances, knocking on Mally's door. Initially the son tries to turn her away but Mally invites her in, there's plenty of food.
These traditional stories defy easy morals. They are so rich because they are odd and wooly and strange. But in this brief version above we can see that blessing comes - not in the midst of stockpiling, hoarding and stinginess - but in the midst of desperation, longing, and hospitality. In the Lord's prayer we ask for "our daily bread" - not a warehouse of bread that we can padlock.
Dear God,
Hallowed be your name.
Amen.
Lent Legacy 2021 Action
Lent Challenge Day Seven
Make someone a cup of tea or coffee
Alternative - Send a friend a song from iTunes as a gift . Here is a great tune from Sammy Horner
If you have missed any of the previous challenges you can catch up at www.sanctuaryfirst.org.uk/lent