Daily Worship
Banging on God's door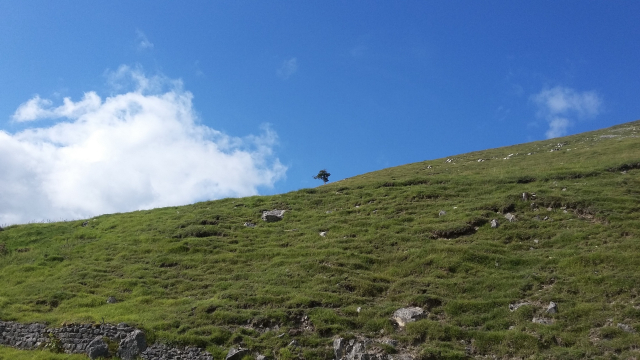 Psalm 27 (NRSVA)
1 The Lord is my light and my salvation;
whom shall I fear?
The Lord is the stronghold of my life;
of whom shall I be afraid?

2 When evildoers assail me
to devour my flesh—
my adversaries and foes—
they shall stumble and fall.

3 Though an army encamp against me,
my heart shall not fear;
though war rise up against me,
yet I will be confident.

4 One thing I asked of the Lord,
that will I seek after:
to live in the house of the Lord
all the days of my life,
to behold the beauty of the Lord,
and to inquire in his temple.

5 For he will hide me in his shelter
in the day of trouble;
he will conceal me under the cover of his tent;
he will set me high on a rock.

6 Now my head is lifted up
above my enemies all around me,
and I will offer in his tent
sacrifices with shouts of joy;
I will sing and make melody to the Lord.

7 Hear, O Lord, when I cry aloud,
be gracious to me and answer me!
8 'Come,' my heart says, 'seek his face!'
Your face, Lord, do I seek.
9 Do not hide your face from me.

Do not turn your servant away in anger,
you who have been my help.
Do not cast me off, do not forsake me,
O God of my salvation!
10 If my father and mother forsake me,
the Lord will take me up.

11 Teach me your way, O Lord,
and lead me on a level path
because of my enemies.
12 Do not give me up to the will of my adversaries,
for false witnesses have risen against me,
and they are breathing out violence.

13 I believe that I shall see the goodness of the Lord
in the land of the living.
14 Wait for the Lord;
be strong, and let your heart take courage;
wait for the Lord!
David's psalm flits between different standpoints, coming from his own lived reality of leading an army into battle against a physical enemy:
Declaring Trust in God;
Fear at facing the very real enemy;
Pleading with God to act;
Telling others to Trust in God.
It seems fitting to read this psalm as we see the invasion of Ukraine on our TV screens. We listen to the consequences of this action from the mouths of ordinary men and women. Their sense of a secure home has been taken away, and they express fear for the future.
Fear speaks of real dangers: of the cliffs dropping away, of a hot cooker hob, a perilous situation.
Fear also falsely imprisons us in imagined realities, allied with shame, curtailing our God-given unique gift of self to the world.
Trust is a process, a declaration of intention, an action like testing the safety of ice on a lake. God is trustworthy in his very nature, yet this is newly discovered by those who incline their wills towards trusting Him day by day, hour by hour.
Banging on God's door with my fears of what might happen helps me to declare them to myself and know that God hears. God knows me anyway much better than I know myself, and knows the situation that I face.
David declares 'Of whom shall I be afraid?' In reality there is much to be afraid of. The last couple of years have been a global experience of Fear: fear of what might happen to ourselves, families, friends and workplaces; fear of others; fear of a lack in our own resources.
What we have learned is that life is very fragile, and that what makes life have meaning are the acts of kindness, friendship and community that help us face the very real situations before us. Thankfully, we are also seeing these actions in response to those fleeing the Ukrainian crisis.
PRAYER:
Lord God,
Thank you for those whose hands reach out to help those in need.
Teach us to pray for peace, to act in faith and trust in Your mercy.
Lent Prompt
Choose a Bible verse and have a go at memorising it this week. It could be Isaiah 40: 26 from the readings this week or you could pick any other verse that resonates with you.