Daily Worship
An Ocean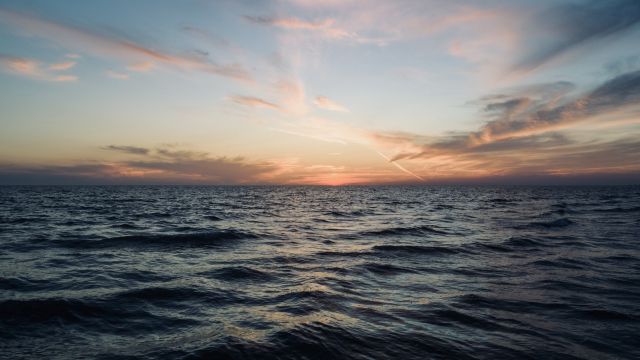 Psalm 145: 10-18 (NRSVA)
10 All your works shall give thanks to you, O Lord,
and all your faithful shall bless you.
11 They shall speak of the glory of your kingdom,
and tell of your power,
12 to make known to all people your mighty deeds,
and the glorious splendour of your kingdom.
13 Your kingdom is an everlasting kingdom,
and your dominion endures throughout all generations.

The Lord is faithful in all his words,
and gracious in all his deeds.
14 The Lord upholds all who are falling,
and raises up all who are bowed down.
15 The eyes of all look to you,
and you give them their food in due season.
16 You open your hand,
satisfying the desire of every living thing.
17 The Lord is just in all his ways,
and kind in all his doings.
18 The Lord is near to all who call on him,
to all who call on him in truth.
Corrie Ten Boom and her sister Betsie were taken captive by the Nazis in 1944 and they endured all sorts of trauma: nakedness, beatings, mocking and humiliation, hunger and illness. Every day was a blessing to be alive because each morning they were never sure whether or not the roll calls at dawn would lead that bleak and vile incinerator with its tall black chimney that cast shadows over the camp and their lives.
What just amazes me about their story though is how they were able to find God right in the midst of all of this. Each night they would sneak out their Bibles and read the psalms, pray them and praise God for his goodness and mercy and grace and for all the things he had provided them. Can you imagine that?
She thanked him for her life on earth
She thanked him for his nearness and his companionship when she felt isolated and alone.
She thanked him for keeping her hopeful and for giving her strength

But there were times where she doubted her openhanded God. That she thought he didn't exist, or that he had abandoned her, and her sister Betsie said to her 'He has not forgotten us. Remember his word: For as the heavens are high above the earth, so great is his steadfast love".
So today let this psalm remind you that God cannot forget you. Let me leave you with Corrie's own words: 'There is an Ocean of God's love. Enough for everyone."
PRAYER:

Open handed God
there you are.
Willing to provide
Altogether lovely,
Altogether worthy,
Call my eyes to you
Amen