Daily Worship
Amazed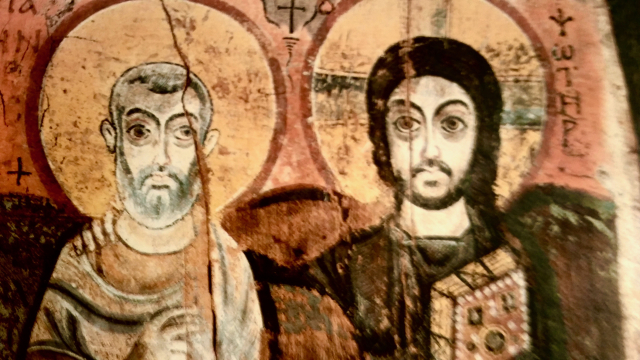 John 17: 20-23 (NRSVA)
20 'I ask not only on behalf of these, but also on behalf of those who will believe in me through their word, 21 that they may all be one. As you, Father, are in me and I am in you, may they also be in us, so that the world may believe that you have sent me. 22 The glory that you have given me I have given them, so that they may be one, as we are one, 23 I in them and you in me, that they may become completely one, so that the world may know that you have sent me and have loved them even as you have loved me.
I am amazed by Jesus' prayers at the Last Supper, as all believers down the centuries are included in this key moment. Jesus offers himself to the Father's care, and prays for all who will come to believe in him. As we read these words, we see into the Trinity's plan to reconcile God and man; immense trust in humanity's ability to respond to God's call on their lives; belief that sending us the Spirit's power will change the quality and purpose of life for ever.
PRAYER:
Jesus, on the night of your arrest you prayed for me.
You prayed for us in this different century.
You prayed for every soul, chain-linked through the years
As hearts and mind were transformed
By your loving presence — piercing inner darkness
With enlightenment.
Your practical love written in cells, in sinew,
In nerves and flesh,
In assent to wear this human form,
Its beating heart, its synapses snapping
With information pulsing through,
to inhabit the form of man.
Yet, your thought was not for yourself,
But for your friends and then beyond to us.
Your planting, death, to be the founding stone
Of God's vital reclamation of this earth.
Battling against the subversive, sly, dissembling one
Who struck Christ down, blind to the bigger plan.
The Kingdom of God is built wherever
Love, forgiveness, generosity find expression
Against self-willed power — weight thrown about to hurt,
Miserly actions from paucity of soul.
Jesus' light — shine now, shine bright.
Our man-made power edifices shown for what they are:
A cardboard cut-out as on stage, not real.
Source of our light, hope for our love — send your Spirit.
Help us now, embrace unity of humanity,
See this common-bond so rarely felt
In the mockery of striving.
Even now, open our spiritual mind to see this truth:
All who follow you are brother, sister, family,
Have this combined parenting through new birth.
New life — always to bring your Kingdom in.
Make us worthy, Lord.
Raise our eyes, show our part to play:
Seeking, one of heart and mind,
Praying heaven's prayer:
'Your Kingdom come'
This earth is Yours.