Daily Worship
Always better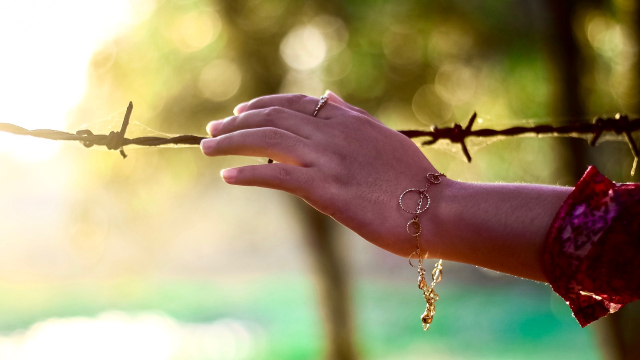 Luke 1: 26-38
26 In the sixth month the angel Gabriel was sent by God to a town in Galilee called Nazareth, 27 to a virgin engaged to a man whose name was Joseph, of the house of David. The virgin's name was Mary. 28 And he came to her and said, 'Greetings, favoured one! The Lord is with you.' 29 But she was much perplexed by his words and pondered what sort of greeting this might be. 30 The angel said to her, 'Do not be afraid, Mary, for you have found favour with God. 31 And now, you will conceive in your womb and bear a son, and you will name him Jesus. 32 He will be great, and will be called the Son of the Most High, and the Lord God will give to him the throne of his ancestor David. 33 He will reign over the house of Jacob for ever, and of his kingdom there will be no end.' 34 Mary said to the angel, 'How can this be, since I am a virgin?' 35 The angel said to her, 'The Holy Spirit will come upon you, and the power of the Most High will overshadow you; therefore the child to be born will be holy; he will be called Son of God. 36 And now, your relative Elizabeth in her old age has also conceived a son; and this is the sixth month for her who was said to be barren. 37 For nothing will be impossible with God.' 38 Then Mary said, 'Here am I, the servant of the Lord; let it be with me according to your word.' Then the angel departed from her.
Let's take a moment to spare a thought for Mary, who got an unexpected call that told her there was going to be one more for Christmas this year... What can we learn from her openhearted response? 'Here am I' she says, simply and powerfully. How do we welcome unexpected people at our table, in our homes, in our society?
Dear God,
Help us to welcome those we would rather ignore
help us to include those we would rather forget
help us to fix what's broken in our society
and break what's fixed.
Remind us
that love is always better
always greater
always stronger.
As much as we sometimes enjoy nursing resentments and feuds and grudges
show us how much more we will enjoy humour, understanding and reconciliation.
This Christmas help us encounter the love that transformed the world and continues to transform the world.
Amen.