Daily Worship
A Real Character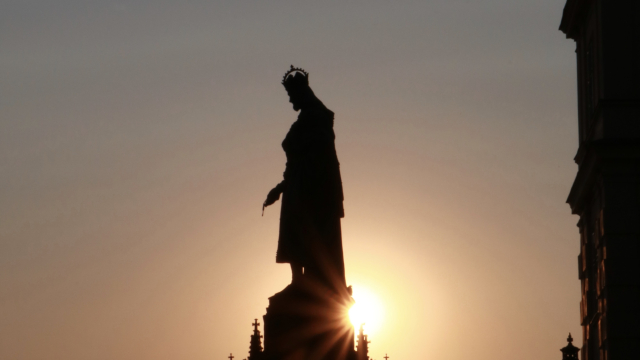 2 Samuel 11: 1-15 (NRSVA)
1 In the spring of the year, the time when kings go out to battle, David sent Joab with his officers and all Israel with him; they ravaged the Ammonites, and besieged Rabbah. But David remained at Jerusalem.

2 It happened, late one afternoon, when David rose from his couch and was walking about on the roof of the king's house, that he saw from the roof a woman bathing; the woman was very beautiful. 3 David sent someone to inquire about the woman. It was reported, 'This is Bathsheba daughter of Eliam, the wife of Uriah the Hittite.' 4 So David sent messengers to fetch her, and she came to him, and he lay with her. (Now she was purifying herself after her period.) Then she returned to her house. 5 The woman conceived; and she sent and told David, 'I am pregnant.'

6 So David sent word to Joab, 'Send me Uriah the Hittite.' And Joab sent Uriah to David. 7 When Uriah came to him, David asked how Joab and the people fared, and how the war was going. 8 Then David said to Uriah, 'Go down to your house, and wash your feet.' Uriah went out of the king's house, and there followed him a present from the king. 9 But Uriah slept at the entrance of the king's house with all the servants of his lord, and did not go down to his house. 10 When they told David, 'Uriah did not go down to his house', David said to Uriah, 'You have just come from a journey. Why did you not go down to your house?' 11 Uriah said to David, 'The ark and Israel and Judah remain in booths; and my lord Joab and the servants of my lord are camping in the open field; shall I then go to my house, to eat and to drink, and to lie with my wife? As you live, and as your soul lives, I will not do such a thing.' 12 Then David said to Uriah, 'Remain here today also, and tomorrow I will send you back.' So Uriah remained in Jerusalem that day. On the next day, 13 David invited him to eat and drink in his presence and made him drunk; and in the evening he went out to lie on his couch with the servants of his lord, but he did not go down to his house.

14 In the morning David wrote a letter to Joab, and sent it by the hand of Uriah. 15 In the letter he wrote, 'Set Uriah in the forefront of the hardest fighting, and then draw back from him, so that he may be struck down and die.'
I wonder if you have ever considered how much the character of King David has been absorbed by our society? For the ancient Israelites he was the epitome of godly masculinity: a royal warrior, strong leader, a loyal friend and a great lover. These qualities have, whether we like it or not, transcended time and history and have filtered down into the psychological make up of men and women to this very day. They have become what we expect each other to be.
But not all in the story of David is glorious. David might have physical strength, but it did not protect him from becoming an abuser. David might have a warrior spirit, but it did not guard him against murdering a loyal friend. David may have been a great lover, but it didn't protect him taking advantage for his own gratification. David, sadly, didn't live up to all that people wanted him to be. He was flawed.
But that's what the passage of time does to us all. Time has always been the greatest ally to truth, because it eventually relieves and reveals everything about us.
God has given us a way to live out our time, and he has prescribed the way in which we should go. He has promised that if we are grounded in His Word, then our way of being will begin to change, and we will be more like him in thoughts, words and deeds (in that order too!).
So, looking at your life today, casting back to good or bad times. What have you allowed to define you? What have you gained from living up to a standard, and what will you gain from letting it go?
PRAYER:

Lord, my ways are not your ways
and my thoughts are not your thoughts.
By your spirit, may I be free to blossom
within the constraints of time and space
and to grow into a child of the most high
Amen.