Daily Worship
A Call To Stop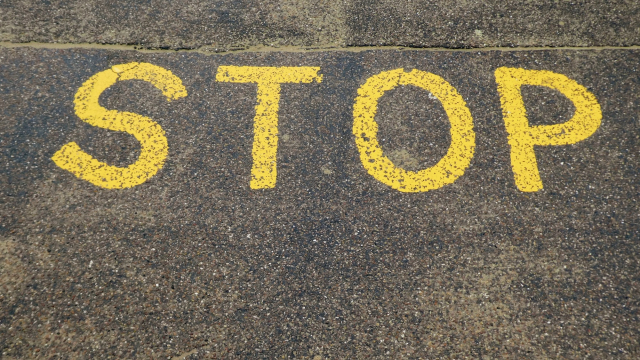 Psalm 14 (NRSVA)
1 Fools say in their hearts, 'There is no God.'
They are corrupt, they do abominable deeds;
there is no one who does good.

2 The Lord looks down from heaven on humankind
to see if there are any who are wise,
who seek after God.

3 They have all gone astray, they are all alike perverse;
there is no one who does good,
no, not one.

4 Have they no knowledge, all the evildoers
who eat up my people as they eat bread,
and do not call upon the Lord?

5 There they shall be in great terror,
for God is with the company of the righteous.
6 You would confound the plans of the poor,
but the Lord is their refuge.

7 O that deliverance for Israel would come from Zion!
When the Lord restores the fortunes of his people,
Jacob will rejoice; Israel will be glad.
I honestly don't know what I would do without friends, family, and people who surround me, and weave their way in and out of my life. They form part of who I am, how I behave, and they encourage me to find a sense of reality about life that is so deeply invaluable, I think, to the praying person.
But imagine I took them for granted, spent all of their 'coins of time' on myself, invested only in what I wanted, and disposed of the rubbish afterwards without a second thought?
One of the greatest mistakes any person can make is to live a life not recognising that we have a call to stop. My grandmother used to tell me that there was a reason God called us to be 'human beings' and not 'human-goings' or 'human doings' and it was because he had written into our very DNA the desire to 'be'. To just exist and be. Stop thinking about the future, stop drowning in muddy waters of a busy life and spend time quietly.
The one who said, 'Be Still and Know that I am God' must hurt when he witnesses our frantic, compulsive, agitated, corrupt and overwhelmed existences. If you can, be ruthlessly still for a few moments today, and call out to God, seek him, and rejoice in the waiting.
PRAYER:
Lord, let me rejoice in what it means
to be a human that is able to 'be'.
Let me wash off the hurry
and the anxiety, and the activity
that lead to my resentment and impatience
As you are a still God, help me to be a still Child.
Amen