Blog
Slices of rainbow
Our theme for April The Ultimate Invitation invites us to respond to the hospitality of Jesus by becoming more hospitable ourselves. One of the simplest and best ways to do this is to find ways of sharing food together. In this post Vera Aitken from the Sanctuary First team shares her experience of baking and sharing a Rainbow Cake (grey icing hiding a colourful layer cake, an idea from CrossReach's Grey Cake initiative inspired by the Depressed Cake Shop to illustrate how anxiety and depression can cloud the colour of life).
I was inspired to attempt to make a Rainbow Cake after reading that it was the first Lent challenge set by Sanctuary First during the 2018 Daily Lent Challenge. I work in a church part of the week so thought I could share the results of my endeavours with the mid-week service people.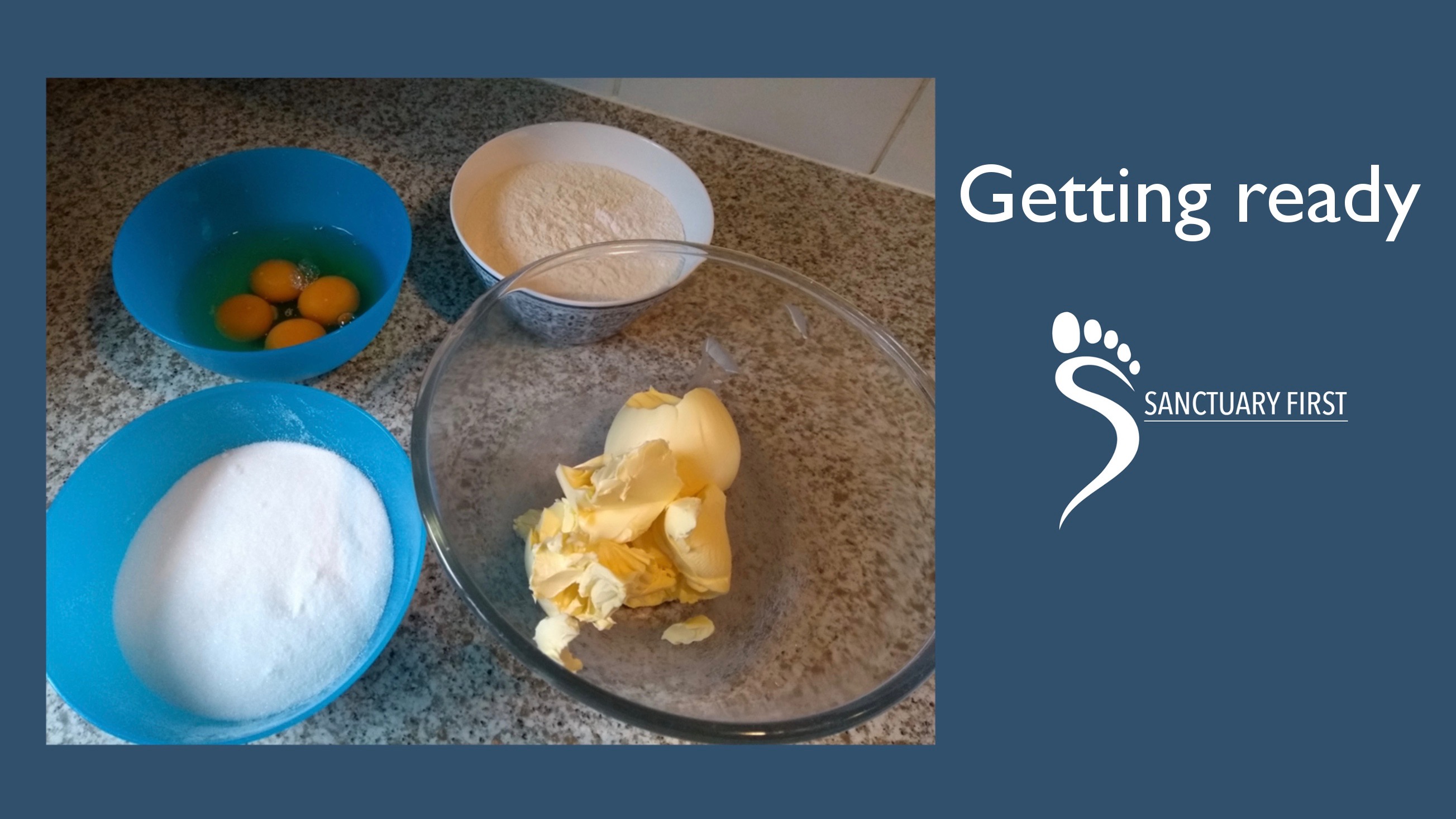 Usually I bake the birthday cakes for my family but my repertoire is Vanilla Sponge, Lemon Drizzle or Chocolate…
I found a Rainbow Cake recipe online, had a set of layer cake trays which I was given in a gift but hadn't used yet, bought all the ingredients and was up for the challenge. There were four tubes of food colouring so I went back to consult the colour mixing wheel that I remembered using in school art classes and made up two more colours.
After using every mixing bowl in the house there were six different coloured sponges ready to go in the oven. I thought I had cracked it but after the allotted baking time I took my trays out of the oven and there were only two colours of sponge, red and yellow!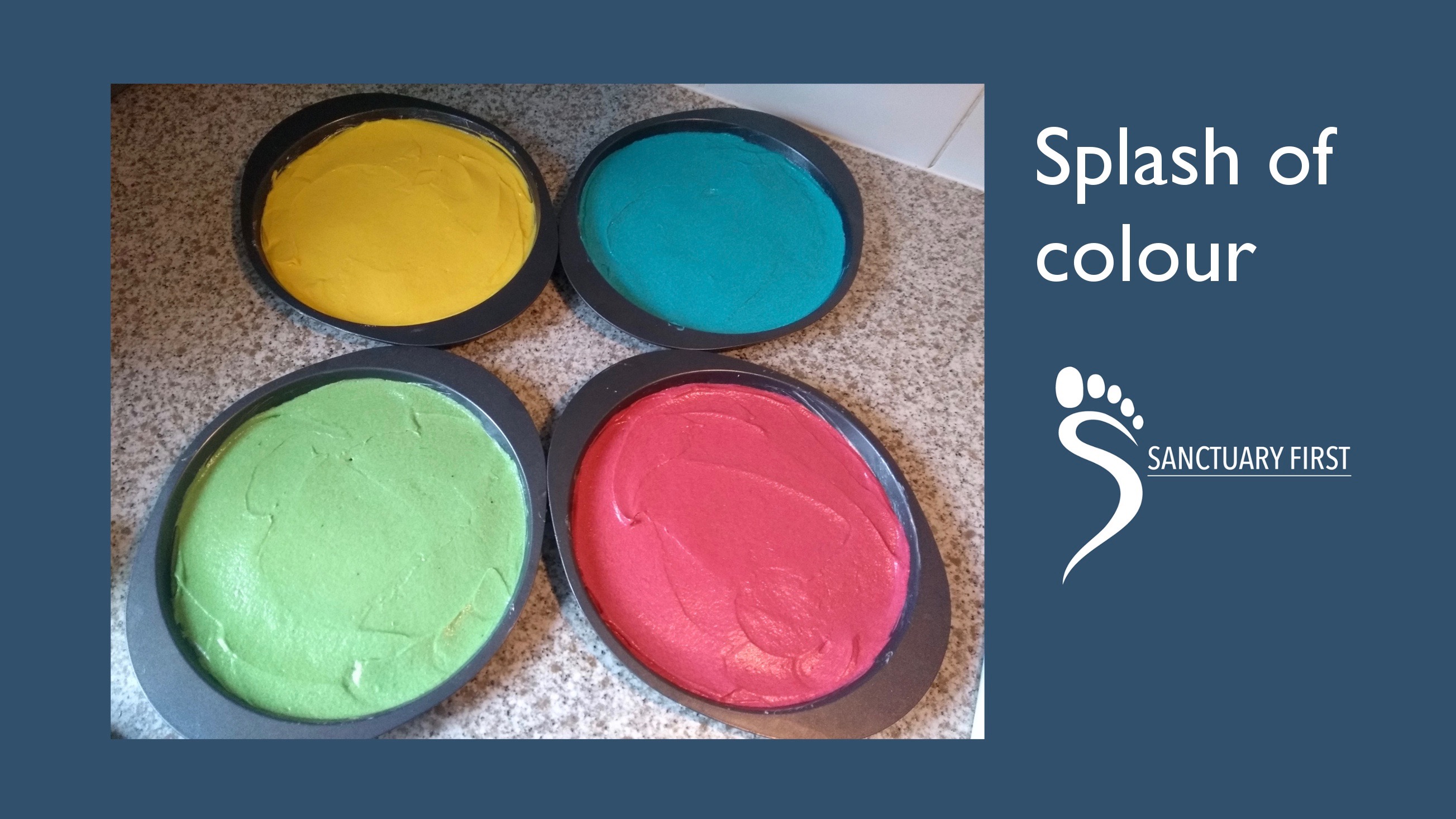 Disappointed I layered up the cakes with butter icing, decorated the top and shared my 'before and after' baking photographs with my friends on social media. They gave me feedback suggesting that I try different food colouring. The shop's own food colouring not being as effective as branded food colouring gels.
I bought the gels suggested by my friends, went back to a tried and tested recipe and decided to just make four sponges this time and not muck about with mixing other colours.
Four vibrantly coloured sponges went into the oven and this time four bright (if not quite so vibrant) colours came out. I layered them up with butter icing and put a grey butter icing coating on the outside. It looked to me like another fail but an improvement on the first attempt.
The moment came when I had to cut the cake for the people from the mid-week service. I told them I hoped they wouldn't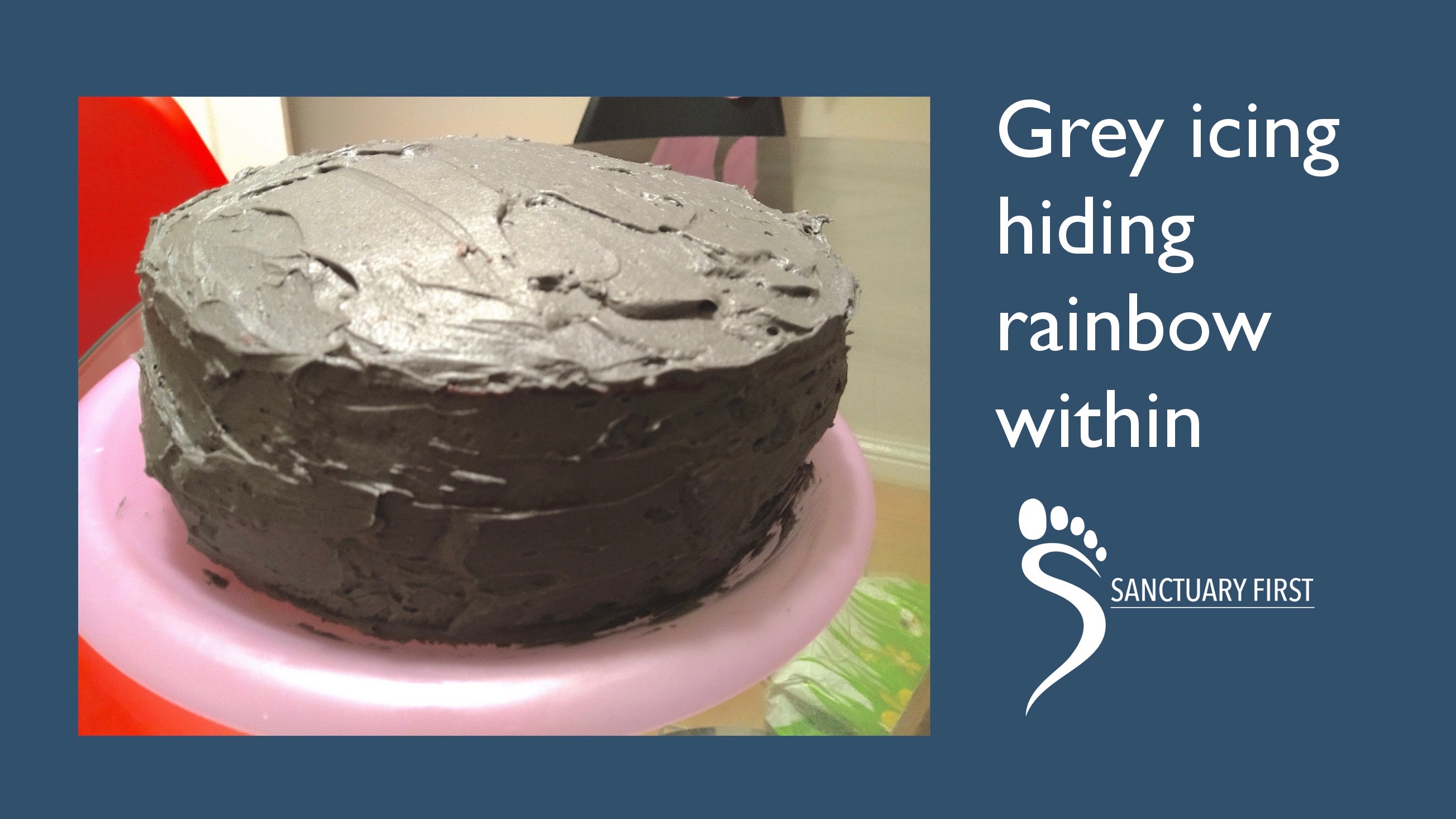 mind being the tasters for my experiment. I cut it open and revealed the bright colours within. I was delighted that it had worked! They were happy to taste it and luckily it was a day that the Women's Fellowship had their lunch so I left the rest of the cake for the Ladies to share.
I am now thinking about making a third attempt. My second attempt was successful on the inside and tasted good but the colours on the outside had dulled down with cooking. I think they could probably have done with a little less time in the oven. So hopefully it will be third time lucky.
Why not try baking a Rainbow Cake? Hopefully my tips will help you avoid the pitfalls I encountered. Or try experimenting with a different challenging recipe and share your creations with friends, family, work colleagues, or neighbours. We at Sanctuary First would love to hear about your baking successes (and your not so successful attempts…) and of course any tips you can pass on so that others can enjoy the same success.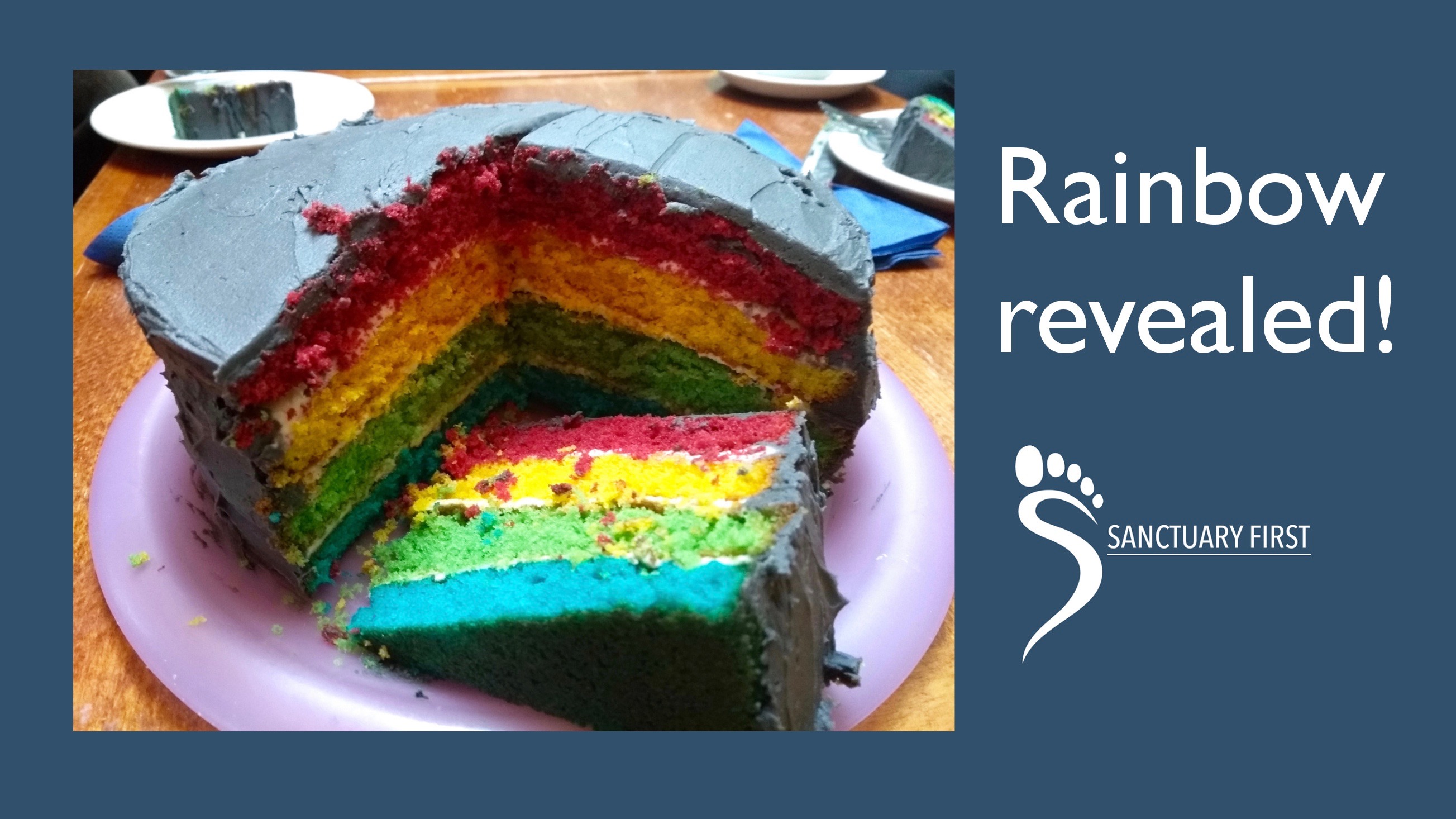 Vera Aitken