Blog
Christmas Pressure
Our Advent theme Christmas Round the World explores the global traditions we can draw from at this time of year. We have enjoyed discussing how food, decorations, rituals, and celebrations can inspire us to see the story of the Nativity in new ways. Treasured traditions can be a great way of building a sense of community, history and belonging, inviting us to learn or re-learn important truths - but they can also come with a lot of pressure and anxiety. Beloved traditions can become toxic when they lose their purpose and simply become an end in themselves. I (James) have invited a dear friend, Revd. Stephanie Couvela, Anglican Chaplain at Keele University (the chapel is pictured below), to write about the pressures and difficulties that can come from the expectations of Christmas...
What are your family Christmas traditions? The really idiosyncratic ones that you forget are actually quite weird until you find yourself trying to explain them to a non-family member… In our house they included homemade rum butter to which, for reasons lost in the mists of time, my brother would add food colouring – making it more garish and peculiar with each passing year. The attempt to make it purple was a particularly unappetising variation.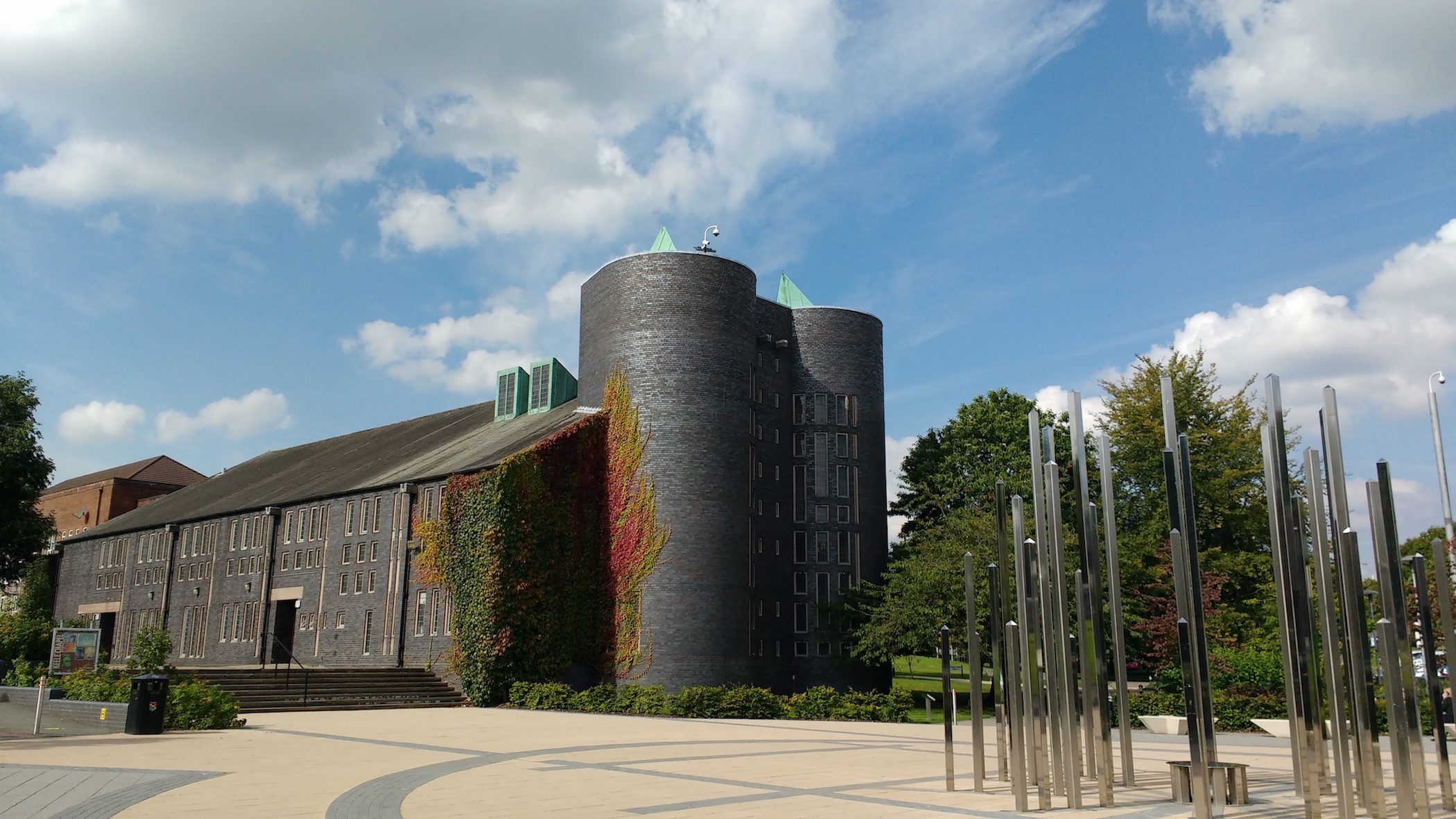 Christmas was a slightly brittle time when I was growing up. My Mum started planning the whole thing in about September, a slightly desperate attempt to create a "perfect family moment" when we would all be gathered round the tree with glowing faces and happy smiles. The difficulty was that we simply weren't that kind of family – have you ever noticed that the more functional a family is, the less hard they have to try to appear functional? Well we were not very functional, but on Christmas day we all had to paste on the smiles and be functional even if it killed us.
As the years passed, so did my grandparents – and we had fewer reasons to put on a show. But every now and again Mum would still make an effort – one year she brought home some new decorations, including the ugliest, tackiest banner you've ever seen – little cardboard Christmas gnomes held up stockings with letters on that, strung on a bit of red wool, spelled out "Merry Christmas". We duly put it up, but a few days later I noticed it no longer said "Merry Christmas" – it said, "Marrs Chemistry". My Dad had rearranged the gnomes after everyone was in bed. And so a new Christmas anagram tradition was born. A friend pointed out that a similar banner spelling "Happy Christmas" could be rearranged to say "This Crappy Sham" – which felt alarmingly apposite at times.
Maybe some of you reading this will identify with a family Christmas that sometimes feels like a bit of a crappy sham. Maybe the pressure of expectation, the pull of history, the fake enthusiasm and the desire to not let anyone down weigh heavily at this time of year. Or maybe it's the newly empty chair at the Christmas table that makes the festivities feel hollow and false. For all kinds of reasons not all families are happy this Christmas, and the endless round of sentimental films and songs and adverts can make us feel even more out of step. Maybe this is the time to make a new family tradition; to change the pattern, do something different, or simply decide that it's okay to have Christmas with friends instead this year.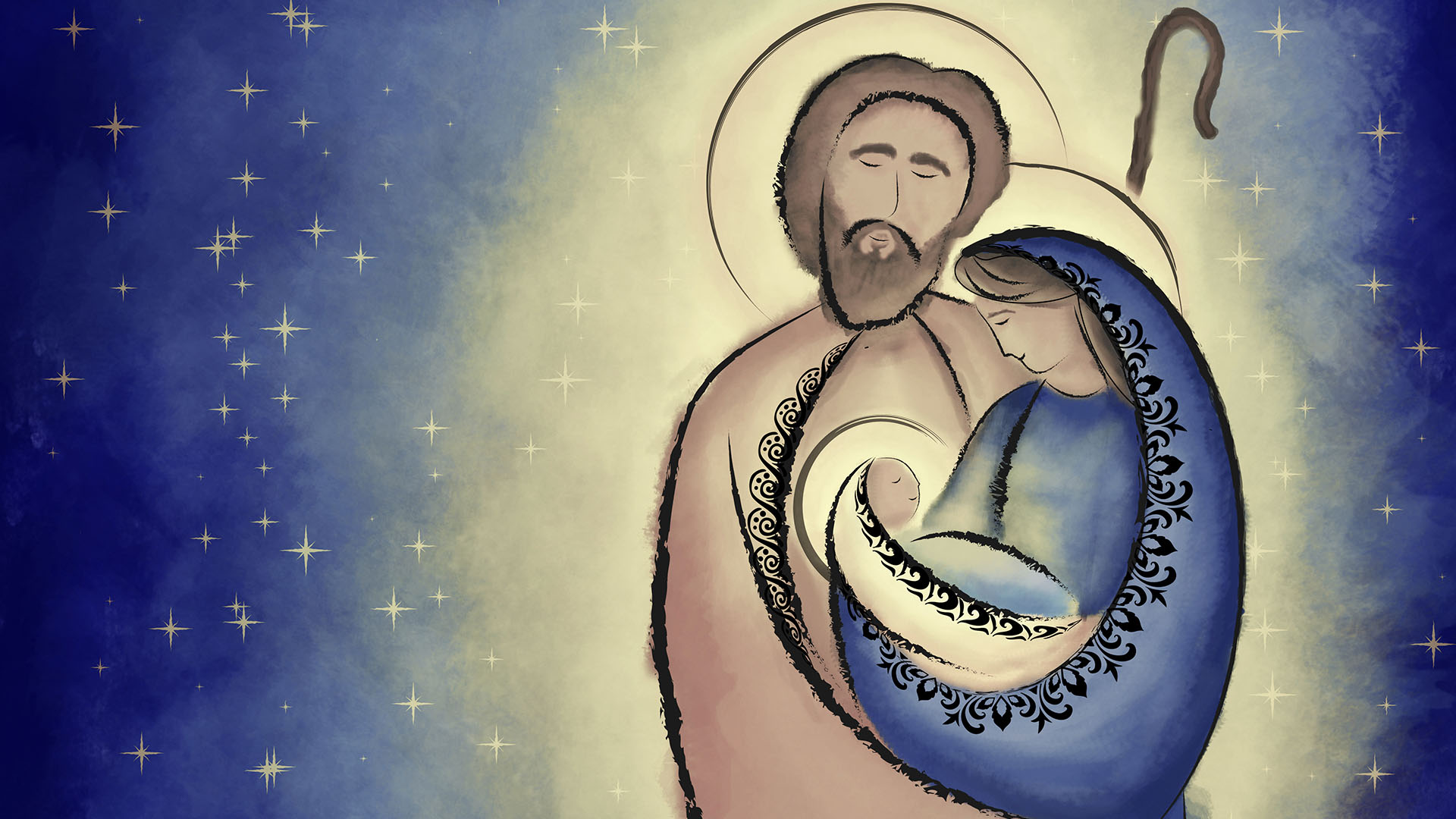 The heart of Christmas is no sham: the birth of a real baby – perhaps the most real person who's ever lived – Emmanuel, God with us. God whose heart breaks for the brokenness of our world turns up in the middle of it all in Jesus, who lives and loves and dies and lives again to bring us home. If Christmas feels empty this year, I can think of no better prayer than one St Paul wrote a couple of millennia ago: I pray that you, being rooted and established in love, may have power to grasp how wide and long and high and deep is the love of Christ, and to know this love that surpasses knowledge—that you may be filled to the measure of all the fullness of God.
May the fullness of God be yours this Christmas. Amen.
Revd. Stephanie Couvela