Blog
BYOP Bring your own postcard!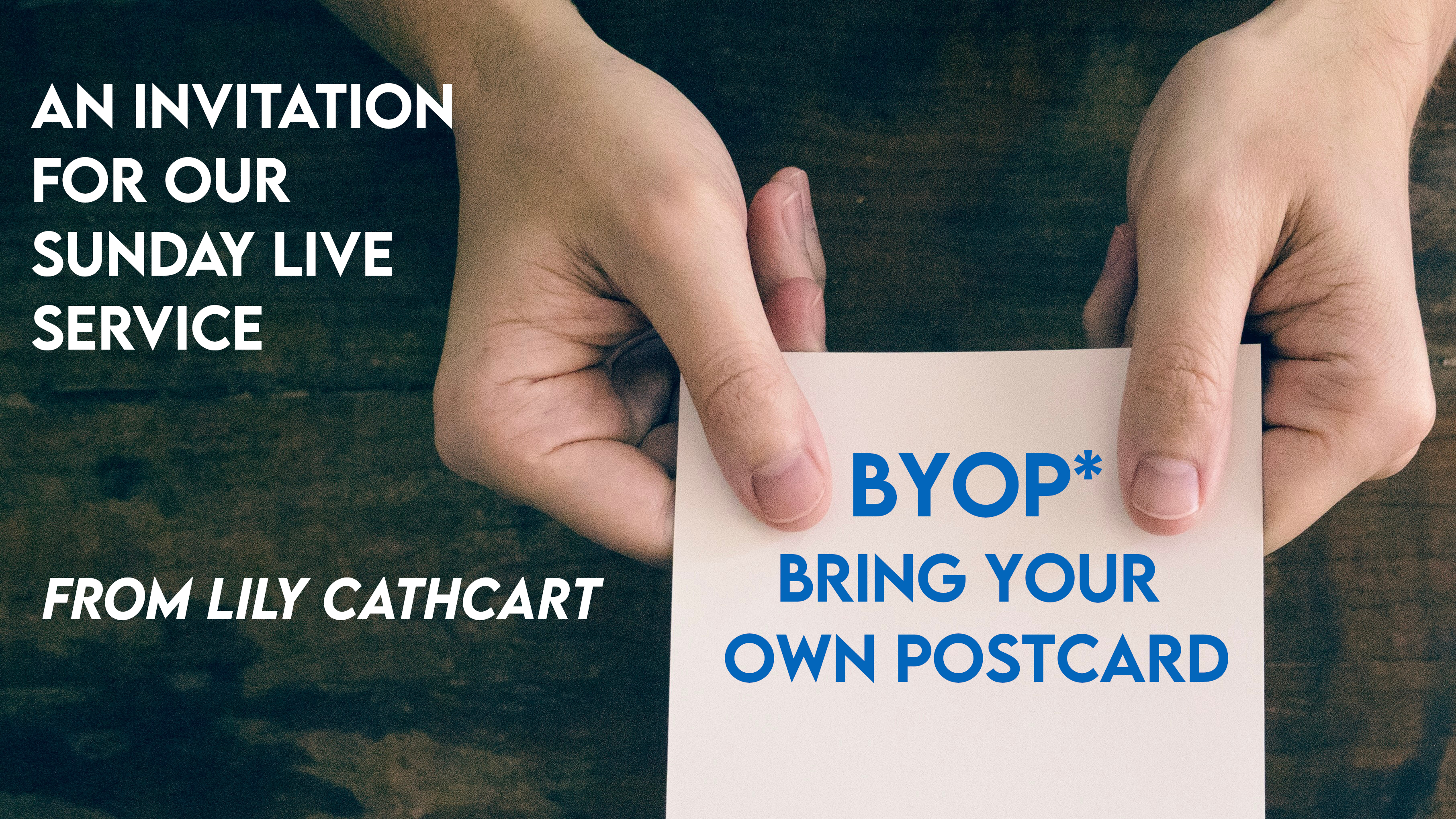 Join us at 3pm on Sunday 9th May (or replay after) for our Sunday Live service Re:Set to Reimagine. The service is BYOP (Bring your own postcard!). Lily Cathcart from Sensory Church at Home explains more...
This Sunday here at Sanctuary First and over at my place, Sensory Church At Home we will be thinking a bit about friendship. It's good to talk to your friends and a great way to do that is through sending letters. But let's face it, sometimes you don't have time for a full letter. You've got a lot that you would like to say but finding the time to sit and think about it, let alone to write it down in legible handwriting seems impossible.
For those cases I would like to recommend the humble postcard! They're not just for holidays anymore. No longer confined to the wish you were here's and wish I were there's they offer that quick hello and look at this image that keep a friendship going for a long time.
Just like finding time for letters, sometimes we don't have time for a big prayer. Sometimes all we have time for is a postcard of a prayer but I think God enjoys that too. God is our friend and wants to keep in touch with us — in the big things and the small things.
Whether you are an expert letter writer or need all the help you can get, tune in to the Sanctuary First service this Sunday with James and Laura and have a postcard ready and waiting as we explore how you might put together your prayers, postcard style.
Lily Cathcart