The Simple Life (August)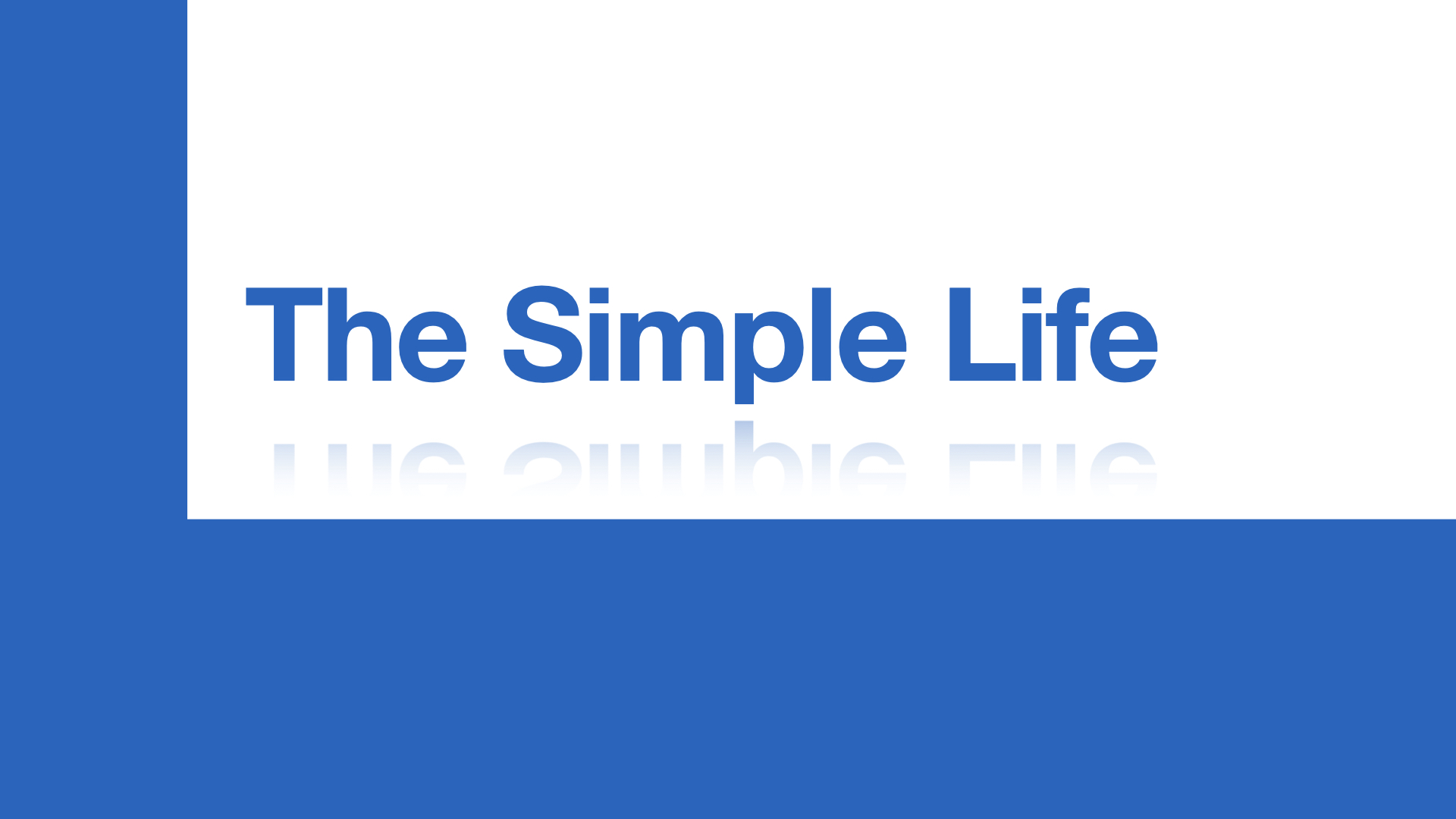 August 2022 (7 August - 3 September). See the Resource Pack PDF for information on the weekly subthemes and the daily prompts and Bible readings which shape our Daily Worship. See the Bible Study Questions PDF to see the material adapted for small Connect groups or personal Bible study.
We've entitled the month of August's theme The Simple Life. Each day we will follow a version of a generic theme as we think about some of the core fundamentals of life. Sundays we will think about re-creation. Mondays we will concentrate on the importance of relationships. Tuesdays will be all about giving thanks for the things we have. Wednesdays we will concentrate on justice, peace and the gift of sport. Thursdays we have set aside to focus on the idea of wellbeing. Fridays will invite us to consider the important place art plays in all of our lives. Finally, Saturdays will invite us to reflect on the impact work has in helping us understand the moral dilemmas of living in diverse communities.
As we reflect upon some of these issues I'm certain that we will begin to see that the Bible has much to say to all of us who are searching for a greater sense of purpose and meaning in our daily lives. Exploring our daily lives through these seven themes will allow the Holy Spirit to teach us about humility, compassion, tolerance, forgiveness and love.
The theme The Simple Life invites to reassess our attitudes to key resources like money, gifts, education, and work. Above all we hope this theme teaches us more about the nature and character of God. We discover that God is our Father who is greatly concerned for all of his creation and that he has no favourites but he has roles for each of us to play. The Simple Life invites us to put an adjective beside each day of the week to help us live out our daily worship.
Each week of the four week theme runs Sunday-Saturday and has its own subtheme, which contains daily Bible readings and prompts for thought (see the Resource Pack PDF for more information). See the Bible Study Questions PDF to see the material adapted for personal Bible study or small Connect groups.