In The Neighbourhood (With Fresh Eyes 1, March)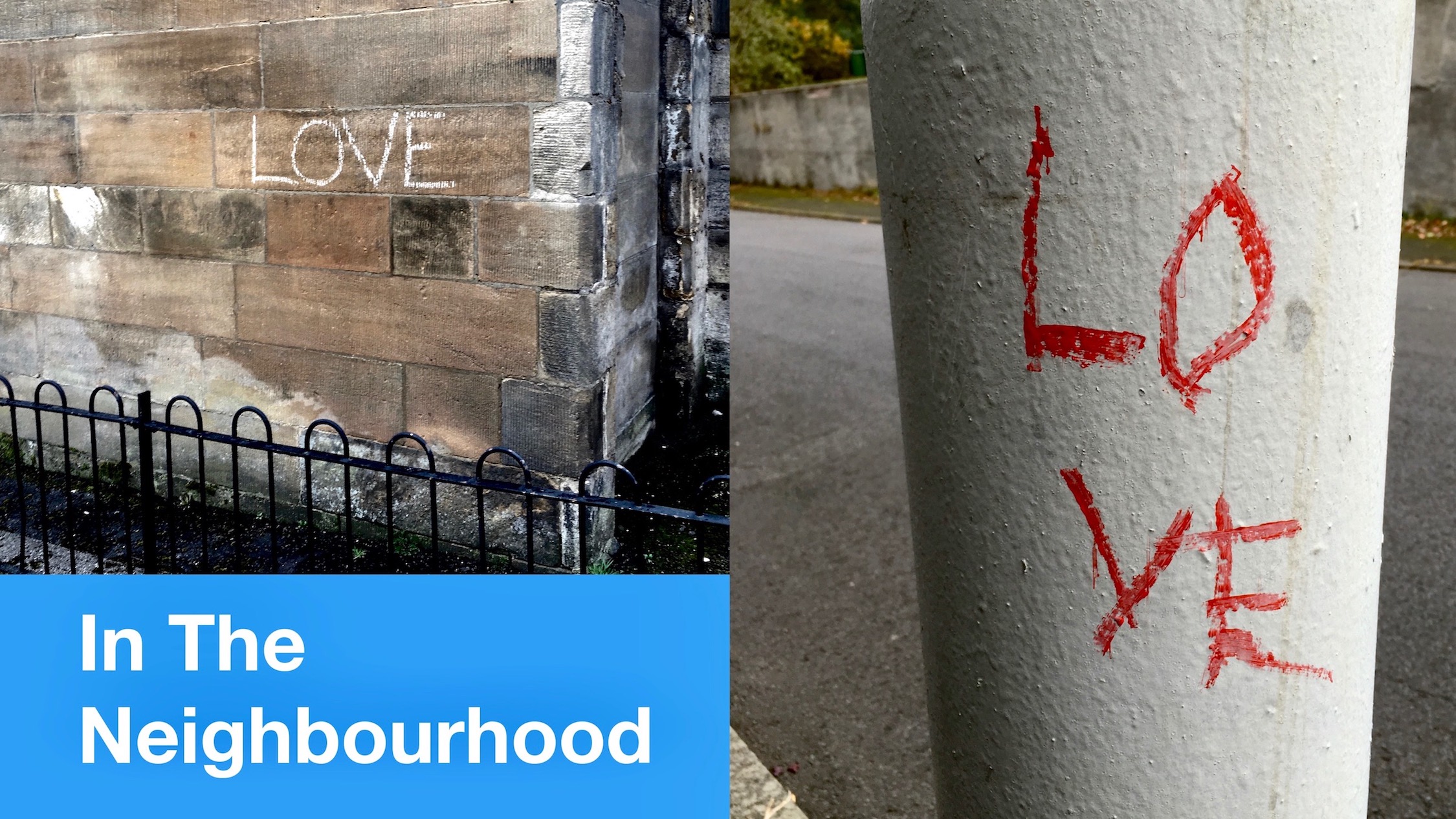 March 2019 (03 March - 06 April) See the Resource Pack PDF for full details.
This month, at the start of Lent, we are inviting you to look around your local neighbourhood, to get to know it better, to weave it into your prayers, lifting it before God. Lent is a time of reflection and preparation for Easter beginning on Ash Wednesday (6 March) and it's often characterised as a time of personal contemplation, when we are asked to consider our individual relationship with God, but this year we are encouraging you to look around - to still contemplate that relationship but in the context of the neighbourhoods where we live.
In February, we explored friendship and considered the various social connections we have that often transcend the local - but for this theme we want to turn to focus specifically on proximity, to consider your local community (perhaps a mile or two around where you live). Despite our increasingly isolated and atomised lifestyles in contemporary Scottish society and much of the world, all human life is sustained by community, we cannot live alone. We rely on our neighbours in both direct and indirect ways.
So this month we want to get out and about in the neighbourhood. We will get to know our neighbours better, consider what it is to be a good neighbour, look for where we see God in our neighbourhood and perhaps touch on urban development, land reform, sociology, psychology, architecture, art and beauty.
We will ask:
How does encountering holiness change us and our community?
What are the consequences of practicing radical love in our neighbourhood?
How can we open our eyes and spot the shoots of the Kingdom?
In what ways can we pray creatively into fractured infrastructure and frayed relationships?
What does it mean to 'settle in'? And what does it mean 'not to settle'?

See the Resource Pack PDF for weekly subthemes, daily thought triggers and Bible readings.