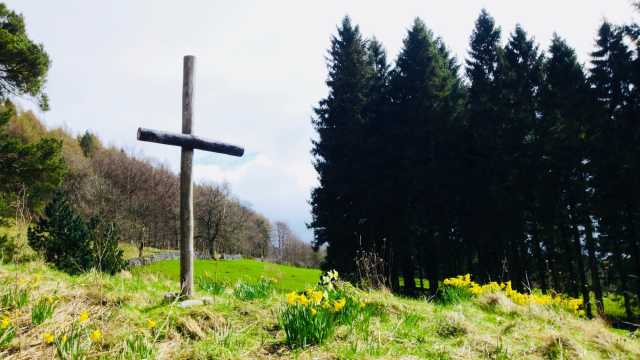 Your voice, O God
Your voice, O God
that spoke the world into being
commanding water and dry land
day and night,
Sun and moon and stars and galaxies
Your voice, O God
that spoke through the prophets
warning and beseeching
challenging and confronting
comforting and consoling
Your voice, O God,
that entered the world in Jesus
to teach and rebuke
to nurture and proclaim
that Your kingdom is here
and not in some far off place and time
Your voice, O God
calls us to follow you through all the storms of life
to speak truth into power and love into being
to the ends of the earth
Your voice O God
the voice of peace for all of creation
Your voice, O God.
Psalms 29: 1-4
1 Ascribe to the Lord, O heavenly beings,
ascribe to the Lord glory and strength.
2 Ascribe to the Lord the glory of his name;
worship the Lord in holy splendour.
3 The voice of the Lord is over the waters;
the God of glory thunders,
the Lord, over mighty waters.
4 The voice of the Lord is powerful;
the voice of the Lord is full of majesty.