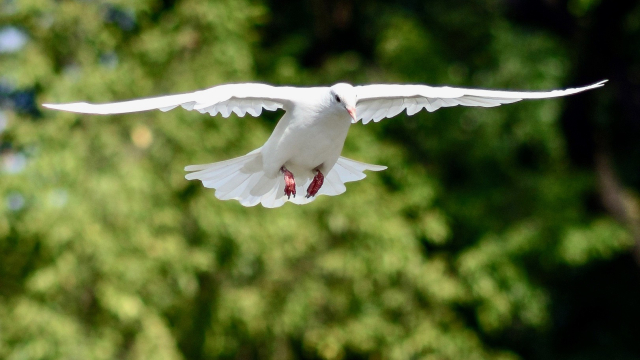 Wings big enough for all
"Take cover!"
In movies, such a call to immediate action usually results in a mad rush of people pushing and shoving to find shelter of some sort. Folk think nothing of trampling others to get to safety and doing all they can to stay safe once there. It is a dog-eat-dog vision in post-apocalyptic nightmare.
Such aggressive self-preservation is not required with God. God's faithfulness, righteousness and steadfast love are sufficiently abundant to provide refuge for all people. Within this refuge all people can find light, life and salvation. No pushing, shoving or excluding is ever required.
Abundant God,
We are a people focused on scarcity:
fewer folk are attending church
yet there are not enough ministers to go round,
we feel like we are being asked to do more
with less
and are struggling to remain 'relevant'.
It is easy to close ranks;
to focus only on survival.
Only,
Your vision is for something else
where there is enough for everyone
and no one need be excluded.
Open our hearts to this place of abundance
so we might glorify you
and welcome others into your steadfast love, AMEN.
Psalm 36: 5-10
5 Your steadfast love, O Lord, extends to the heavens,
your faithfulness to the clouds.
6 Your righteousness is like the mighty mountains,
your judgements are like the great deep;
you save humans and animals alike, O Lord.
7 How precious is your steadfast love, O God!
All people may take refuge in the shadow of your wings.
8 They feast on the abundance of your house,
and you give them drink from the river of your delights.
9 For with you is the fountain of life;
in your light we see light.
10 O continue your steadfast love to those who know you,
and your salvation to the upright of heart!