Daily Worship
Who can endure the day of his coming?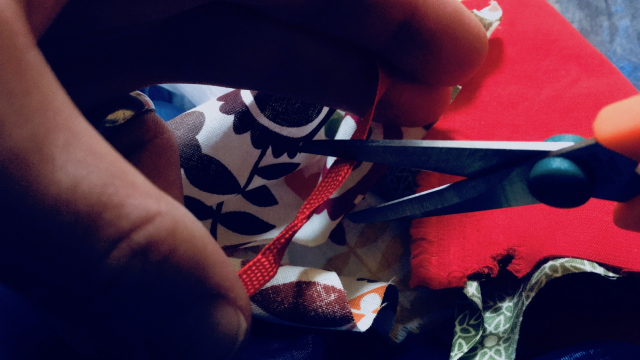 Malachi 3: 1-4
1 'I will send my messenger, who will prepare the way before me. Then suddenly the Lord you are seeking will come to his temple; the messenger of the covenant, whom you desire, will come,' says the Lord Almighty.

2 But who can endure the day of his coming? Who can stand when he appears? For he will be like a refiner's fire or a launderer's soap. 3 He will sit as a refiner and purifier of silver; he will purify the Levites and refine them like gold and silver. Then the Lord will have men who will bring offerings in righteousness, 4 and the offerings of Judah and Jerusalem will be acceptable to the Lord, as in days gone by, as in former years.
Milly Burnham Boyle (aged 15) wrote this piece for today's reflection:
"I had the amazing opportunity to go to Israel and Palestine in October this year. I visited many different places, all of which made me feel hundreds of emotions. An example was the Bethlehem Bible College, a place for theological study. The College has a small gift shop full of Palestinian-made gifts and trinkets, the majority were Christmas themed. All of the proceeds from the shop go to giving scholarships to students who wish to study at the Bible College. One thing being sold caught my eye, a small basket filled with round metal containers, wrapped with coloured ribbons sat on the table as I walked in. They were expended tear gas canisters collected in Palestine by volunteers (from the college) and made into Christmas ornaments. This for me was a beautiful message, that they could turn something so full of hatred into a symbol of love and justice, in such a peaceful way. I find it baffling that weapons like this are a daily object in some people's lives. Tear gas canisters are thrown by the dozen into protesting crowds to silence them, but this project - however small, shows that they cannot be silenced."
As I read Milly's reflection, I thought of the idyllic words and images that are contained in so many of our Christmas carols – they are sometimes so far from the truth of the place where Jesus was born. Where is the carol that declares "Who can endure the day of his coming?"
A Prayer:
Almighty God, we remember today the place we call the Holy Land and we pray that one day it will be holy. Amen.