Daily Worship
The whisper of the morning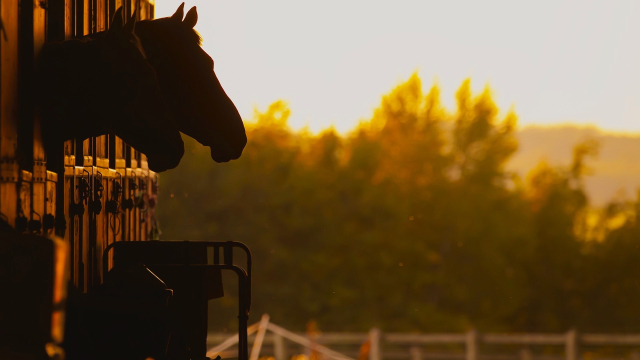 Isaiah 30: 19-26 (NRSVA)
19 Truly, O people in Zion, inhabitants of Jerusalem, you shall weep no more. He will surely be gracious to you at the sound of your cry; when he hears it, he will answer you. 20 Though the Lord may give you the bread of adversity and the water of affliction, yet your Teacher will not hide himself any more, but your eyes shall see your Teacher. 21 And when you turn to the right or when you turn to the left, your ears shall hear a word behind you, saying, 'This is the way; walk in it.' 22 Then you will defile your silver-covered idols and your gold-plated images. You will scatter them like filthy rags; you will say to them, 'Away with you!'
23 He will give rain for the seed with which you sow the ground, and grain, the produce of the ground, which will be rich and plenteous. On that day your cattle will graze in broad pastures; 24 and the oxen and donkeys that till the ground will eat silage, which has been winnowed with shovel and fork. 25 On every lofty mountain and every high hill there will be brooks running with water—on a day of the great slaughter, when the towers fall. 26 Moreover, the light of the moon will be like the light of the sun, and the light of the sun will be sevenfold, like the light of seven days, on the day when the Lord binds up the injuries of his people, and heals the wounds inflicted by his blow.
I have horses and in order for me to get them fed, out to the field, and their stables mucked out before university or church, I have to be up super early every morning! Now you might think this is a hardship and a chore but being up so early gives me the privilege of seeing the fresh light of a new morning chase away the darkness of the night.
There is something both magical and peaceful in seeing the first glimmers of light appear in the sky, then watch as colour starts to fill the world around. And on a really good day I'll share those first magical glimpses of light with a creature or two! A hare jumping through the grass, a family of deer dancing in the field, a cheeky fox slinking over the hedge or an owl heading home to roost.
In my early morning routine I feel I am at one with my maker. There is just me and the Lord within the wonder of his creation. In that fresh light of new day, I hand over all my troubles to him. And the Lord is with me, walking beside me as I put out the horses, as I muck their stables, as I prepare their feeds and hay nets. As I tend to the horses in the early morning light, the Lord tends to my battered and bruised soul, whispering in my ear, "This is the way, walk in it."
PRAYER:
Father, thank you for the beauty of your creation
Thank you for the miracle of each new morning
And the hope that it brings,
The hope of change and renewal
The hope of something better.
Thank you, Father, for meeting us in the noise of life
To whisper healing to our souls and our lives.
Amen.