Daily Worship
Voices crying in the wilderness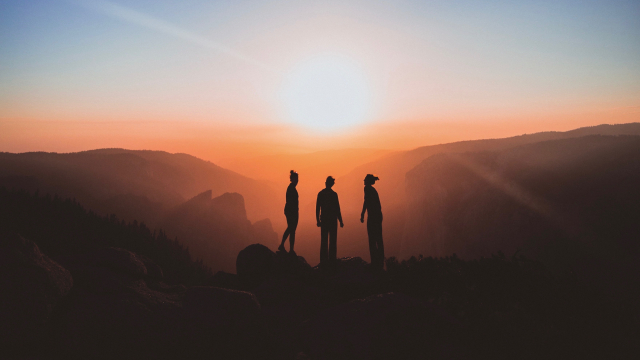 Isaiah 40: 3-5 & Luke 3: 1-6 (NIVUK)
Isaiah 40

3 A voice of one calling:
'In the wilderness prepare
the way for the Lord;
make straight in the desert
a highway for our God.
4 Every valley shall be raised up,
every mountain and hill made low;
the rough ground shall become level,
the rugged places a plain.
5 And the glory of the Lord will be revealed,
and all people will see it together.
For the mouth of the Lord has spoken.'

Luke 3

1 In the fifteenth year of the reign of Tiberius Caesar – when Pontius Pilate was governor of Judea, Herod tetrarch of Galilee, his brother Philip tetrarch of Iturea and Traconitis, and Lysanias tetrarch of Abilene – 2 during the high-priesthood of Annas and Caiaphas, the word of God came to John son of Zechariah in the wilderness. 3 He went into all the country around the Jordan, preaching a baptism of repentance for the forgiveness of sins. 4 As it is written in the book of the words of Isaiah the prophet:

'A voice of one calling in the wilderness,
"Prepare the way for the Lord,
make straight paths for him.
5 Every valley shall be filled in,
every mountain and hill made low.
The crooked roads shall become straight,
the rough ways smooth.
6 And all people will see God's salvation."'
A voice crying in the wilderness — the very essence of a prophet. Isaiah was a voice crying in the wilderness of exile and abandonment, John proclaiming his message in a literal as well as a metaphorical wilderness: living in the Desert while speaking of the coming of the kingdom of God to the Hebrews living under Roman rule. To be a prophet doesn't mean to tell the future. It simply means to speak the word of God to a people, into a situation. Throughout the history of the Christian Church there have been many prophets: Saint Andrew, Saint Columba, Mother Teresa, Dietrich Bonhoeffer, Desmond Tutu… A prophet's message is often unpopular, voices crying in the wilderness, often ignored. They have cried out against injustice, oppression, and idolatry.
Today, we are living in a wilderness of people who don't know God, and don't care that they don't know him. We live in a wilderness where people worship the idols of consumerism and materialism. Whose temples are shopping malls, whose worship is the pleasing of every whim or fancy, whose goal is the pursuit of pleasure, and whose offerings are made with plastic cards. In the midst of this, we, whose values are different, have become the voice crying in the wilderness.
This Advent can we be the voice of hope crying in the wilderness pointing to a different way of life, a life which has meaning and purpose? Can we too cry out against injustice and oppression? Whenever we do something, however small, which leads to hope rather than despair, which gives comfort rather than brings pain, we are the voice crying in the wilderness. Whenever we show the love of Jesus in our words and our actions, we are the voice crying in the wilderness. We, too, can be prophets.
PRAYER:
God of the prophets,
fill us with your spirit too.
Fill our mouths with your words,
fill our hearts with courage,
guide our footsteps and our actions.
Help us to take your message of salvation,
the good news of the gospel,
the good news of Advent
Emmanuel, God with us
to a world lost and stumbling in darkness, Amen.