Daily Worship
A two-edged sword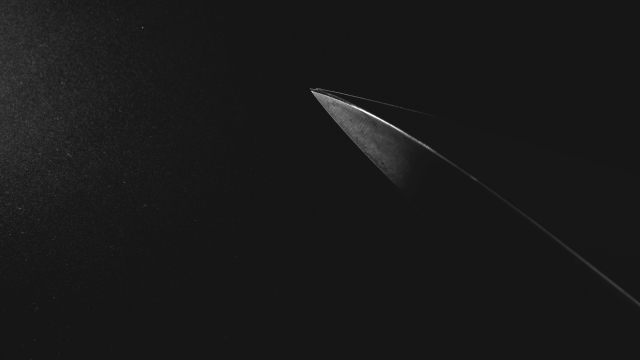 Psalm 149 (NRSV)
1 Praise the Lord!
Sing to the Lord a new song,
his praise in the assembly of the faithful.
2 Let Israel be glad in its Maker;
let the children of Zion rejoice in their King.
3 Let them praise his name with dancing,
making melody to him with tambourine and lyre.
4 For the Lord takes pleasure in his people;
he adorns the humble with victory.
5 Let the faithful exult in glory;
let them sing for joy on their couches.
6 Let the high praises of God be in their throats
and two-edged swords in their hands,
7 to execute vengeance on the nations
and punishment on the peoples,
8 to bind their kings with fetters
and their nobles with chains of iron,
9 to execute on them the judgment decreed.
This is glory for all his faithful ones.
Praise the Lord!
It's great to read or sing the psalms. They are amongst the greatest poetry ever-written and capture the full range of emotions felt by a God-seeker on their way through life — hope, joy, love, exhilaration, despair, grief. These are all to be found in their lines.
But, as often with the Bible, if we think we are being handed a fluffy collection of mild self-help guides, we are in for a shock. This psalm starts off nicely enough, with a bit of communal worship but, by verse 6, the mood has changed and the language is all about weapons and vengeance and punishment. For those of us who know Jesus and seek to follow his rules of loving God and our neighbour, this is troublesome and confusing stuff.
It maybe doesn't help that it was written by David —- a towering Biblical figure but one who had his own, all too human faults. (Read up on poor old Uriah if you're not sure what I'm on about). David was known to wield a sling or a sword in his time. So what's going on here?
Well, I think there's something poetic and something prophetic going on here.
First, let's helicopter out. Look at the Bible as a whole and you see that the language of warfare is often used to describe the gospel of peace. In fact, in both Revelation and Hebrews there is reference to God's word as "a two-edged sword" and Paul talks about putting on spiritual armour for the spiritual warfare we have to face.
Secondly, the big-picture of the Bible is that there are consequences if you use your free will to reject God — David's image of the vengeance and punishment is a vision of this.
What should we take from this well, I think we carry on praising. And we arm ourselves with God's word to see us through our struggles.
PRAYER:
Father God, you are mighty beyond all knowledge. Yet you reach out with love and kindness to me, your child. Thank you. Amen.