Daily Worship
Twenty-one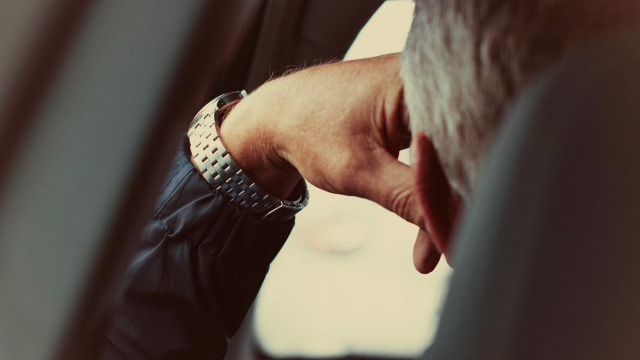 Psalm 90 (NIV)
1 Lord, you have been our dwelling place
throughout all generations.
2 Before the mountains were born
or you brought forth the whole world,
from everlasting to everlasting you are God.

3 You turn people back to dust,
saying, "Return to dust, you mortals."
4 A thousand years in your sight
are like a day that has just gone by,
or like a watch in the night.
5 Yet you sweep people away in the sleep of death—
they are like the new grass of the morning:
6 In the morning it springs up new,
but by evening it is dry and withered.

7 We are consumed by your anger
and terrified by your indignation.
8 You have set our iniquities before you,
our secret sins in the light of your presence.
9 All our days pass away under your wrath;
we finish our years with a moan.
10 Our days may come to seventy years,
or eighty, if our strength endures;
yet the best of them are but trouble and sorrow,
for they quickly pass, and we fly away.
11 If only we knew the power of your anger!
Your wrath is as great as the fear that is your due.
12 Teach us to number our days,
that we may gain a heart of wisdom.

13 Relent, Lord! How long will it be?
Have compassion on your servants.
14 Satisfy us in the morning with your unfailing love,
that we may sing for joy and be glad all our days.
15 Make us glad for as many days as you have afflicted us,
for as many years as we have seen trouble.
16 May your deeds be shown to your servants,
your splendor to their children.

17 May the favor of the Lord our God rest on us;
establish the work of our hands for us—
yes, establish the work of our hands.
My dad got 49 years.
I was 21.
I'm not going to pretend it was the worst tragedy ever faced. I was 21 not 12. I was barely an adult, but not a child. Yet, still it was my tragedy. It was my trouble and sorrow.
He went into the hospital for a routine procedure. He never came home. He went under anaesthesia. He never woke up. For a week we wept and prayed for a miracle; that he would wake up to be his old self again.
But that's not what happened.
On his final night he lay breathing heavily his final breaths. Dad's wristwatch lay by the hospital bed. I slid it onto my wrist shortly before I held his hand while he passed from this life to the next.
It wasn't a fancy watch or an Apple watch. It didn't have any apps. All it could do was tell time. It was the kind of watch you buy at the corner store in the 90s. It probably cost him less than $30. I wore that watch for months after he died; not to tell time. Who uses a wrist watch anymore just to tell time?
Teach us to number our days, that we may gain a heart of wisdom.
At age 21 a powerful lesson was impressed upon me about the reality of the world we live in, and about time. People die. God does not shield us from pain. My time will run out one day as well. Maybe at 49, maybe at 70, maybe at 80. Those who are wise do not hide from this truth. In all the pain and struggle, God's love still never fails. It's when our wisdom includes the reality of pain, that God might establish the work of our hands.
PRAYER:
Lord, we acknowledge our finite nature in the light of your infinite nature. Today we are experiencing pain. We see people around the world suffering from illness such as COVID-19, and also suffering from job loss due to recession. Thank you for permission to feel pain just as the psalmist does. Create from that pain deep wisdom. Move us from a theology that is overly focused on comfort, as we are comforted by your unfailing love in truly painful times.