Daily Worship
That guy?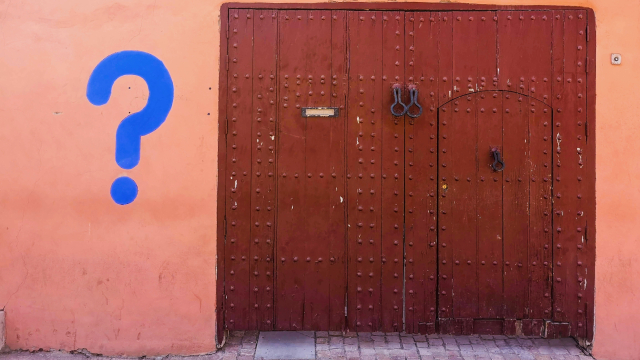 Isaiah 45: 1-7 (NIV)
1 "This is what the Lord says to his anointed,
to Cyrus, whose right hand I take hold of
to subdue nations before him
and to strip kings of their armor,
to open doors before him
so that gates will not be shut:
2 I will go before you
and will level the mountains;
I will break down gates of bronze
and cut through bars of iron.
3 I will give you hidden treasures,
riches stored in secret places,
so that you may know that I am the Lord,
the God of Israel, who summons you by name.
4 For the sake of Jacob my servant,
of Israel my chosen,
I summon you by name
and bestow on you a title of honor,
though you do not acknowledge me.
5 I am the Lord, and there is no other;
apart from me there is no God.
I will strengthen you,
though you have not acknowledged me,
6 so that from the rising of the sun
to the place of its setting
people may know there is none besides me.
I am the Lord, and there is no other.
7 I form the light and create darkness,
I bring prosperity and create disaster;
I, the Lord, do all these things.
"That guy? Why that guy? He's not even one of us."
If you have been following the readings this week and trying to piece it together you know that the People of Israel were once slaves in Egypt. Moses led them out of slavery by the power of the Lord. Then the people spent 40 years in the desert on their way to the promised land.
We are connecting to the experience of the desert as we currently experience a global pandemic and recession.
Well the people of Israel did eventually make it to the promised land. And so will we eventually make it out of the pandemic and recession. Moses was, and still is, revered as a great leader. The story of The Exodus is still held dearly to the descendants of Israel.
The people eventually established a kingdom in the land. It lasted for a long time. However, by the time of the prophet Isaiah, Israel was suffering from bad leadership. In fact, the country had some time before split into a Northern Kingdom (Israel) and Southern Kingdom (Judah). The Northern Kingdom was overtaken by Assyria. The Bible's explanation for that is basically that the Northern Kingdom had no good kings.
Now Isaiah is basically saying that the same thing is going to happen to the Southern Kingdom for the same reason. AND that God is going to use a Persian King, Cyrus, to fix it!?
"Him?"
Have you ever felt like that? Like how is that person the leader? Or even why is that person having success?
Actually, God's challenging the people. He's challenging us!
To be better.
To be leaders.
If God can use Cyrus, a king from a different nation to help Israel out of a crisis, then why not us today? What can we do today to lead? Is it as simple as smiling more today, so as to increase the joy of those in our household? Or is there a big idea that you have been thinking about, and today is the day to get it started?
God's not limited by the boundaries that often confine our thinking around leadership. So let's have courage today to lead.
PRAYER:
Oh God, the world feels like it is being torn down around us. Some of us have lost jobs, some have become sick. We see in Isaiah 45 that you can choose anyone to lead in such times. So choose me today. Here I am. Send me. Reveal to me in big ways and small ways how I can lead today.