Daily Worship
Turn it, and turn it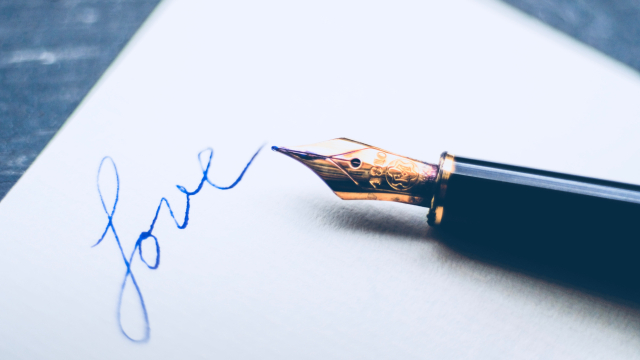 Psalm 23 (NRSV)
1 The Lord is my shepherd, I shall not want.
2 He makes me lie down in green pastures;
he leads me beside still waters;
3 he restores my soul.
He leads me in right paths
for his name's sake.

4 Even though I walk through the darkest valley,
I fear no evil;
for you are with me;
your rod and your staff—
they comfort me.

5 You prepare a table before me
in the presence of my enemies;
you anoint my head with oil;
my cup overflows.
6 Surely goodness and mercy shall follow me
all the days of my life,
and I shall dwell in the house of the Lord
my whole life long.
If I was sitting where you're sitting, I might just be thinking, 'Oh, no, she's going to write about the 23rd psalm; I've known it since childhood. I can recite it by heart. We have it at every funeral I attend, and it always makes me cry…'. Well, let me introduce you to Ben Bag-Bag, a rabbi, living about 200 years after Jesus. He says of the Jewish scriptures that we think we have mastered already, that we feel we understand, 'Turn it, and turn it, for everything is in it. Reflect on it and grow old and grey with it. Don't turn from it, for nothing is better than it'. The Bible is amazing. It's multi-multi-layered and there's always something new to learn. It's like an old-fashioned love letter that you don't just read once, but you scour it for clues to what the other is thinking or feeling. Every detail is important.
Psalm 23 begins by portraying God as shepherd, then as companion, then as host to whose feast everyone is invited. It's good to share a meal with friends, when someone has made the effort to prepare a table, to cook delicious food, where conversation widens your horizons and blesses you, so that ironically, by the end of the evening, you feel very much 'at home'. For me, there's something of the essence of 'home' in this psalm, something about being loved, about being free to be oneself, about feasting to your heart's content. How much greater then is the experience of feasting at the table the Lord provides, receiving his goodness and love, 'You anoint my head with oil; my cup overflows…'. This too, is something to hold onto in times of trial.
I have recently read the biography of 17th century poet priest George Herbert and have fallen in love with his poem, 'Love bade me welcome'. It expresses much the same truth as above, but in a quite different style.
PRAYER:
Lord, like Ben Bag-Bag, help us to love the Bible and 'turn it, turn it, for everything is in it'. Amen.