Daily Worship
Hope for a future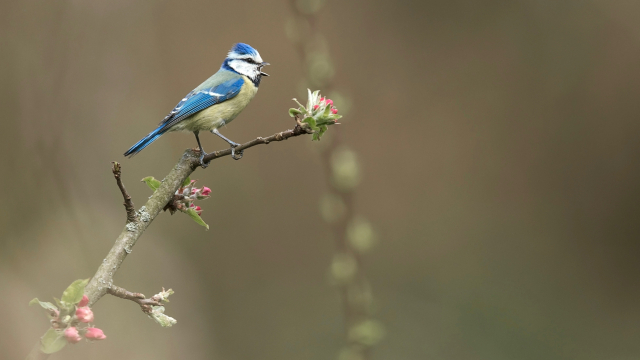 Isaiah 25: 1-9
1 O Lord, you are my God;
I will exalt you, I will praise your name;
for you have done wonderful things,
plans formed of old, faithful and sure.
2 For you have made the city a heap,
the fortified city a ruin;
the palace of aliens is a city no more,
it will never be rebuilt.
3 Therefore strong peoples will glorify you;
cities of ruthless nations will fear you.
4 For you have been a refuge to the poor,
a refuge to the needy in their distress,
a shelter from the rainstorm and a shade from the heat.
When the blast of the ruthless was like a winter rainstorm,
5 the noise of aliens like heat in a dry place,
you subdued the heat with the shade of clouds;
the song of the ruthless was stilled.

6 On this mountain the Lord of hosts will make for all peoples
a feast of rich food, a feast of well-aged wines,
of rich food filled with marrow, of well-aged wines strained clear.
7 And he will destroy on this mountain
the shroud that is cast over all peoples,
the sheet that is spread over all nations;
8 he will swallow up death forever.
Then the Lord God will wipe away the tears from all faces,
and the disgrace of his people he will take away from all the earth,
for the Lord has spoken.
9 It will be said on that day,
Lo, this is our God; we have waited for him, so that he might save us.
This is the Lord for whom we have waited;
let us be glad and rejoice in his salvation.
Praise to Israel's God and exaltation at God's wonderful actions juxtapose with the depiction of awful destruction in an unknown city, 'a heap…a ruin…it will never be rebuilt…', creating striking theological dissonance in Isaiah's prophecy. Biblical scholars speculate about the city —- neither Jerusalem nor Babylon quite fits the bill. Perhaps 'city' here represents cities everywhere, a metaphor for evil wherever it might be found.
We who view endless military battles almost in real time and most recently in Syria, are not inclined to rejoice at the wholesale annihilation of a city with its appalling outcomes, no matter how evil it is said to be. Rather, these days, we are minded to consider the women and children uprooted from their homes and wonder how on earth they can survive the hellish environment filmed and described for us by war correspondents. The homeless will indeed need the refuge and life-giving shelter from the rainstorm, and shade from the heat.
In complete contrast, the prophet turns his attention to the future. It won't be like this forever, Isaiah says. We are permitted a glimpse of a world in which death is swallowed up, where there is prepared for all, 'a feast of rich food, a feast of well-matured wines of rich food filled with marrow, of well-matured wines strained clear'. A world where, 'God will wipe away the tears from all faces…'. All.
There is much that is hard to understand in this passage and I would be dishonest if I said otherwise. We don't have all the answers. But this scripture leaves us with the gift of hope. Hope for a future with our God.
The popular American poet, Emily Dickinson (1830-1886), wrote, 'Hope is the thing with feathers'. This poem reminds us that even in the direst of circumstances, even 'in the chillest land', we carry the God-given gift of hope within.
PRAYER:
God of hope, help us today to support others for whom hope is a rare thing, a strange thing. May they come to share our hope in you. Amen.