Daily Worship
Trembling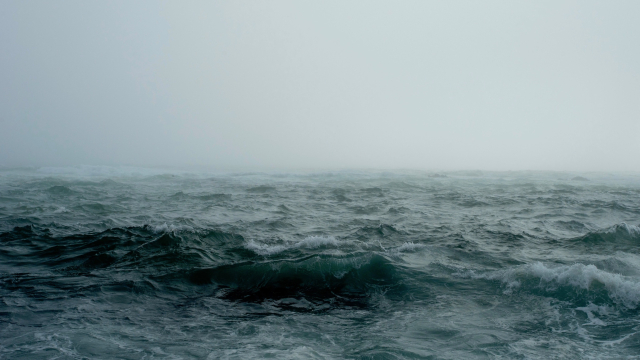 Psalm 114 (NRSV)
1 When Israel went out from Egypt,
the house of Jacob from a people of strange language,
2 Judah became God's[a] sanctuary,
Israel his dominion.

3 The sea looked and fled;
Jordan turned back.
4 The mountains skipped like rams,
the hills like lambs.

5 Why is it, O sea, that you flee?
O Jordan, that you turn back?
6 O mountains, that you skip like rams?
O hills, like lambs?

7 Tremble, O earth, at the presence of the Lord,
at the presence of the God of Jacob,
8 who turns the rock into a pool of water,
the flint into a spring of water.
One of the most terrifying experiences I have ever had to go through was when I went sailing a few years ago. We were down sailing on the Solent in a yacht. The first day was glorious. The sun was shining and there was just enough breeze to carry us peacefully through the water. There was time for a novice like me to practice steering the boat. But the calmness and beauty of the day made us complacent. We pushed on further than we really should have went because we wanted to visit a castle. But it was too far, as by the evening the weather was turning. When we moored up to spend the night the wind was picking up, the water becoming increasingly choppy.
When we woke our Captain told us we had a limited window of opportunity to get to our next destination and it meant going out into what was building up to a very stormy sea. The wind was blowing all around us and the waves kept rising, higher and higher. And for the first time in my life I seriously thought: my time might be up, I might not get out of this situation alive. We were out on the sea for what seemed like a lifetime but was around three hours. And I prayed constantly for I knew we were no match for the power of the sea. Only God has the power to control the elements. Only God could get us safely to shore. So, I begged God to guide the hand of our Captain. I asked God to keep us safe from harm as the wind howled and the sea raged.
And God answered my prayers, he protected us, he got us safely to the harbour. And when I got off the boat, I was trembling, trembling in awe of the Lord. Because it wasn't by our own strength we had made it, for the Captain admitted later he had been even worried we wouldn't make it. It was the power of the Lord who had got us through to safety.
PRAYER:
Almighty God,
Forgive us our complacency,
Forgive us for only knowing you through our own limited understanding
Forgive us for only seeing your love and not your awesome power,
Power that even the elements kneel before
Help us to see you, in all your glory, that we may tremble before you