Daily Worship
A timeless blessing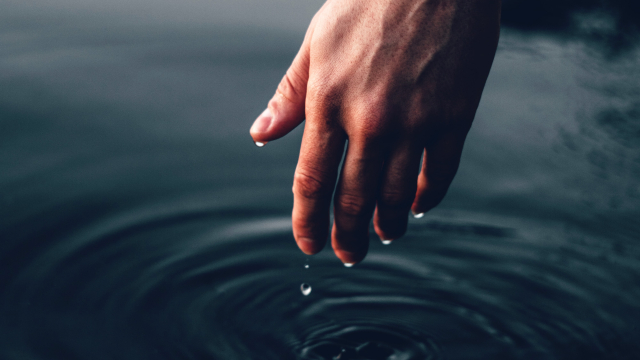 Numbers 6: 22-27 (NRSVA)
22 The Lord spoke to Moses, saying: 23 Speak to Aaron and his sons, saying, Thus you shall bless the Israelites: You shall say to them,

24 The Lord bless you and keep you;
25 the Lord make his face to shine upon you, and be gracious to you;
26 the Lord lift up his countenance upon you, and give you peace.

27 So they shall put my name on the Israelites, and I will bless them.
Humans want to belong. We long to feel loved and part of a supportive family or network of friends. To be part of a community that encourages us and lifts us. A community that sees us and accepts us for exactly who we are.
I always get emotional, when, after a Baptism, the Minister takes the baby, or young child and walks around the church as the congregation sing the 'Lord Bless You and Keep You'. It is such a powerful welcome into the community of faith, into the family. It creates that sense of belonging, 'You are one of us now'. Open hearts lovingly accepting you and asking for God's blessing on your life.
Those singing the blessing are asking for the Lord to give his favour and protection, his compassion, his approval and his peace. How beautiful and wonderful. You couldn't ask for more! Oh, but wait there is more! For the blessing isn't just benefiting the receiver, it is also giving the asker the opportunity to demonstrate their love and care. It is a double blessing, gifting both the receiver and the giver. A blessing of unconditional love.
As this new year of 2021 begins I pray for all our Sanctuary First community that…
PRAYER:
The Lord bless you
And keep you;
The Lord make his face to shine upon you, and be gracious to you;
The Lord lift up his countenance upon you and give you peace.
Amen.