Daily Worship
Theatre of Faith – Immersed in the story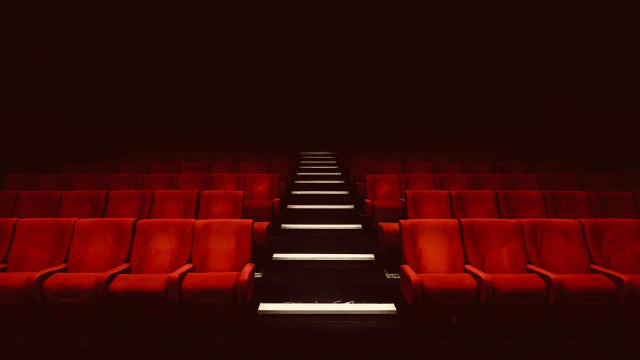 Luke 3:15-17, 21-22
15 The people were waiting expectantly and were all wondering in their hearts if John might possibly be the Messiah. 16 John answered them all, 'I baptise you with water. But one who is more powerful than I will come, the straps of whose sandals I am not worthy to untie. He will baptise you with the Holy Spirit and fire. 17 His winnowing fork is in his hand to clear his threshing-floor and to gather the wheat into his barn, but he will burn up the chaff with unquenchable fire.'

21 When all the people were being baptised, Jesus was baptised too. And as he was praying, heaven was opened 22 and the Holy Spirit descended on him in bodily form like a dove. And a voice came from heaven: 'You are my Son, whom I love; with you I am well pleased.'
There is a strange feeling when the curtain falls on a play that has carried you away. You have found yourself so immersed in the narrative that you have lost all sense of time and reality and you have been so gripped that something has changed in you. You could almost feel the actors' hearts beat when tension rose and when that tension broke you ached with relief.
Being fully immersed in the story changes things, feeling the story washing over you and saturating your very being is a rare and wonderful response. In the narrative of John baptising people you can feel the anticipation building for what is to come. The drama of salvation and redemption is coming and the story of life is writ large. Christ is then baptised, the Holy Spirit Comes and God speaks from the Heavens, those who witness it are drawn in, and the baptism, the immersion completely in the Spirt of God, is complete. We are drawn into the activity of God, called to join God in loving the world, it changes something in us as we are invited to be fully immersed in the story. We find ourselves immersed to the point our perception changes and we live in a new way.
Dear God,
Immerse us in your spirit, and saturate us in your love. Help us to see the world in a new way, a way that frees us to be your actors here on earth, sharing your love with all people.
Amen.